A federal judge has ruled against President Trump's proposed ban on transgender troops in the U.S. military for the second time.
On Tuesday, Maryland U.S. District Judge Marvin Garbis declared that Trump's plan to bar trans people from military service "cannot possibly constitute a legitimate governmental interest," and ordered a preliminary injunction stopping all aspects of the ban. Garbis' move went beyond an October ruling by Judge Colleen Kollar-Kotelly which blocked major portions of the transgender ban, but upheld the Trump administration's directive to stop gender reassignment surgery funding for trans troops.
In his ruling, Judge Garbis cited the White House's sudden, and surprising, rollout of the proposed ban, as well as its blatantly discriminatory content:
The lack of any justification for the abrupt policy change, combined with the discriminatory impact to a group of our military service members who have served our country capably and honorably, cannot possibly constitute a legitimate governmental interest.
Another passage was even more blunt:
A capricious, arbitrary, and unqualified tweet of new policy does not trump the methodical and systematic review by military stakeholders qualified to understand the ramifications of policy changes.
G/O Media may get a commission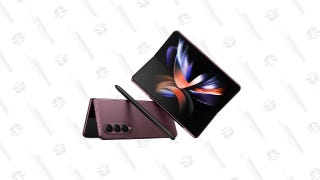 Save Up to $300
Galaxy Z Fold4
Tuesday's ruling came in response to a suit brought in Maryland by the ACLU and six transgender troops currently serving in the military. In a statement celebrating the decision, ACLU Senior Staff Attorney Josh Block called the ruling a "victory for transgender service members across the country."
In a statement following the decision, the Department of Justice said it was evaluating its options for the future.