It's the first official day of this year's third government shutdown for federal workers. And on Twitter, federal workers—who were off over the weekend through Tuesday for Christmas—government contractors, and people who need essential government services are sharing stories of how the shutdown is impacting them.
G/O Media may get a commission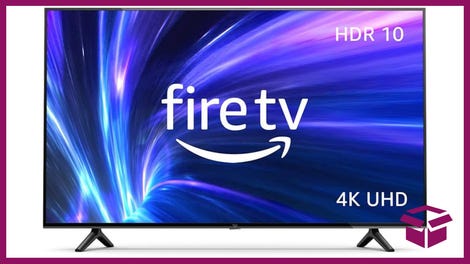 42% Off
Amazon Fire TV 50" 4K Smart TV
Under the shutdown, according to the Associated Press, 420,000 workers are considered "essential" and are working through the shutdown unpaid, their vacation or sick days cancelled. Meanwhile, 380,000 workers have been furloughed.
As the first week of the shutdown drags on, key players involved—being President Donald Trump and the Democrats standing in the way of the border wall funding Trump demanded last week after congressional leaders came up with a deal to avert a shutdown—show no signs that they're ready to talk, according to Politico. Congressional leaders worry the shutdown could last as long as mid-January.
Cruelest of all were the stories shared around Christmas, where government workers and their friends tweeted about the financial hardships that they face now that they've been furloughed. One reported having his training for his federal job cancelled after he broke his lease to accept the position, while federal contractors stressed over not receiving retroactive pay like their federally-employed counterparts.
Even richer (or poorer) about the shutdown is the fact that Trump's lawyers are attempting to use it as an excuse to delay the foreign emoluments case regarding Trump's hotel property in Washington, D.C. Despite a government brief in the matter not being due until January 22, Justice Department attorneys representing the president asked the 4th Circuit Court of Appeals to "postpone indefinitely" all further filings until the shutdown has ended. The court agreed to the hold, so look on the bright side: At least one federal employee is getting something out of this partial shutdown.