Federal immigration prisoners in private, for-profit prisons face sometimes-horrific living conditions when compared to mostly non-immigrant prisoners in the U.S. government's publicly run prisons, a new Department of Justice report has found. And shockingly, the private prison companies scrutinized in the 85-page report resorted to racially charged language about their inmates to explain their activities, blaming Mexican and Central American "criminal aliens, not U.S. citizens" for the harsh conditions.
The Justice Department's findings reinforce investigative reports by Fusion, the Nation, and the ACLU found the private prisons to be overly reliant on solitary confinement and dangerous for guards and prisoners alike.
It's widely reported that immigration authorities hold up to 34,000 immigrants per day in the U.S. But the federal Bureau of Prisons (BOP) quietly holds more than 20,000 immigrants each day in for-profit Criminal Alien Requirement (CAR) prisons. Roughly half of all CAR prisoners have committed only minor immigration infractions — offenses that a decade ago would have resulted in little more than a bus trip back to their native countries.
The DOJ report, released Thursday, looked at 14 prisons and found that immigrants at these private prisons can be housed in solitary confinement cells for no reason other than prison overcrowding. Investigators also reported immigrants incarcerated in these private prisons were much more likely to be subject to lockdowns, inadequate medical care and more dangerous conditions.
"The BOP needs to examine the reasons behind our findings more thoroughly and identify corrective actions," the report reads.
G/O Media may get a commission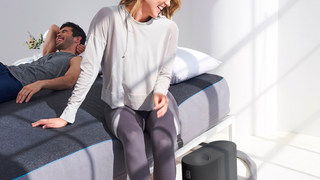 Eight Sleep Pod Cover
The contract prisons were operated by three private corporations: Corrections Corporation of America; GEO Group, Inc.; and Management and Training Corporation. All of the companies responded to the study by placing the blame on mainly Mexican and Central American inmates for the heightened level of assaults at their prisons.
"We believe that demographic variables, particularly as they relate to housing a homogenous foreign national population, will have a significant impact on rates of inmate misconduct," CCA said in their response.
The GEO Group took it a step further. "CAR facility populations are criminal aliens and not U.S. citizens. As a group the CAR population is very homogeneous, with 72.1% being from Mexico and the majority of the rest being fiom a few Central American countries," wrote a GEO Group executive in his response.
The Geo Group said Mexican and Central American gangs are also to blame. "The group leaders can control or direct a large majority of the population in a much larger fashion than in facilities with a mixed U.S. citizenry," read the response from the GEO Group.
At the Giles W. Dalby Correctional Facility in Texas, new inmates were sent directly into solitary confinement units for an average of 20 days, depending on the availability of bed space in the general population. When DOJ investigators visited Dalby, they found 73 inmates were housed in the secure housing units.
The United Nations' expert on torture conditions has said solitary confinement in excess of 15 days should be banned, citing scientific studies that shows it could leave irreversible mental damage. Placement of general population inmates in solitary due to the lack of bed space is also inconsistent with standards set by the American Correctional Association.
The DOJ report also found CAR prisoners were placed on lockdown nine times more frequently than prisoners in the rest of the federal system's public facilities.
Often, authorities appeared to initiate lockdowns for conventional reasons: to quell fights or stop assaults on staff by inmates.
But in other cases, "the contractors' descriptions of the circumstances surrounding lockdowns noted that inmates expressed concerns over specific issues, including medical care, commissary prices, inmate pay, movement restrictions, and television channels," the report notes.
The report also found that contract prisons had a higher rate of assaults, both by inmates on other inmates and by inmates on staff.
Carl Takei, an attorney at ACLU's National Prison Project told Fusion that "the high level of violence stems from the management practices of the companies, not from the ethnic makeup of the prisons."
CAR prisons "ought to be easier, not harder, for the companies to manage than the average federal prison," Takei said.
"After all, the Bureau of Prisons has already classified everyone admitted to a CAR prison as a low security risk, and the population consists overwhelmingly of people serving sentences either for immigration offenses or non-violent drug offenses."
Last year, a Fusion investigation uncovered that some of the very same officials who created and fueled the Criminal Alien Requirement system of prisons have gone on to work for the private prison companies that have benefitted most. The investigation found a pattern of high-level government officials at the Department of Justice and Department of Homeland Security leaving the public sector to work at for-profit prison corporations.
The report recommended the Bureau of Prisons convene a special committee to monitor and address issues raised in the report. The agency has agreed to gather a "core group of subject matter experts" to "determine appropriate action, if necessary."
Cristina is an Emmy-nominated reporter and producer. She recently won an Alfred I. duPont-Columbia University Award for her documentary Death by Fentanyl. She attended Yale University and has reported for the New Haven Independent, ABC News, Univision, The Huffington Post, and Fusion.
Jorge Rivas is the national affairs correspondent at Fusion. He follows the national conversation through the lens of racial, sexual, and political identity.