In the months after Michael Brown was shot, the Ferguson, Missouri police department rarely posted to its Twitter account. Its Facebook page was automatically generated, and it wasn't updated once in the 17 days after the shooting.
So when the protests over the police shooting of Brown erupted into the biggest social media story of the year, law enforcement officials were woefully unprepared, according to a Department of Justice report released today.
"The police on the scene in Ferguson had no concept of the effect of social media until it was too late, and all they could do was play catch-up with the massive amounts of data being shared," reads the report, part of the DOJ's comprehensive assessment of the police response to last year's protests.
Here's one of the takeaways:

During the initial response to the shooting, the public was clamoring for information about what exactly had happened but was not receiving any. A more effective social media strategy by law enforcement would have served both the agencies and the community well. Immediate and transparent information might have mitigated the crowd's confusion and anger. Furthermore, if law enforcement does not provide needed information, others will fill that void with their own version of events, motives, and attitudes.
G/O Media may get a commission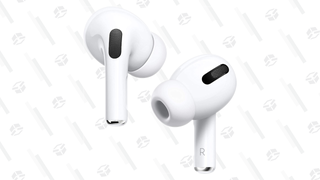 28% Off
Apple AirPods Pro Wireless Earbuds
As the Ferguson police stayed silent on social media, the number of people talking about #Ferguson, especially Twitter, kept rising and rising:
Not all police departments involved in the protest response were quite as inept on social media. The St. Louis Metropolitan Police Department and the St. Louis County Police Department tweeted updates about what was happening and communicated with protesters. The metropolitan department eventually assigned eight staffers to monitor social media activity, the report said.
"Monitoring can provide insights on movements, motives, and the tenor of public concerns about an issue or an incident," according to the DOJ, which advised police departments to develop emergency social media strategies.
By the one-year anniversary of the shooting this August, the St. Louis departments, at least, had stepped up their social media game. On the night of the anniversary officials gathered in an emergency operations center to monitor social media. They regularly responded to questions, including from prominent Black Lives Matter protesters:
An officer in the county police department has even been making live Periscope broadcasts to show his perspective:
Meanwhile, the Ferguson Police Department Twitter account, which started posting in September 2014, hasn't been updated since November.
Casey Tolan is a National News Reporter for Fusion based in New York City.