A $41 million civil rights lawsuit against the Ferguson police department was dismissed after federal judge Henry Autrey decided that the group of local protesters who filed the suit "failed to present any credible evidence that any of the actions taken by these individuals were taken with malice or were committed in bad faith."
The lawsuit, which is now being appealed, took issue with a number of arrests made in 2014 during the protests that erupted in Ferguson, Missouri, in the wake of Michael Brown's death. According to the plaintiffs in the case, the police took excessive action against protesters— shooting them with rubber bullets and spraying them with tear gas despite the protest being largely peaceful.
From Autrey's perspective, though, the officers were acting in good faith and gave the protesters plenty of fair warning to leave before opting to take physical action. Autrey also ruled that both the specific officers named in the lawsuit and those officers' supervisors qualified for official immunity.
"At the time of the events detailed herein, the atmosphere surrounding the arrests was extremely intense and had turned violent," Autrey wrote. "Participants in what had turned from a peaceful assembly to unlawful assembly were advised to disperse. Numerous warnings had been announced to the crowds to do so."
G/O Media may get a commission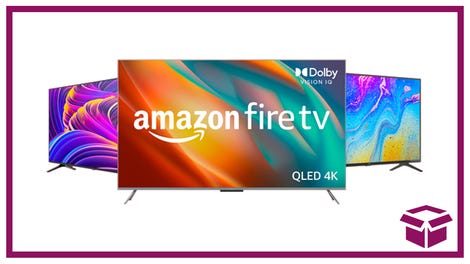 Ooh. stunning.
New Amazon Fire TVs
Autrey justified his ruling by dismissing a number of the statements made by plaintiffs on the grounds that there was insufficient evidence to back up their claims of having been harassed by the police. In those instances in which evidence like video footage was available, Autrey said that there were inconsistencies in their testimony.
Other plaintiffs weren't able to accurately identify the officers who allegedly hurt them during arrests and Autrey judged that some weren't actually injured as they claimed to be. Ultimately, these things led to Autrey ruling in favor of the police department's motions for a summary judgment.
To Greg Lattimer, one of the plaintiffs' attorneys, Autrey made his judgments in error. The realities of being ont he ground at protests like those in Ferguson, Lattimer explained to the St. Louis Post-Dispatch, are often messy and those caught in the middle sometimes mix up their stories.
"It's unfortunate that the Constitution has such a rough time in Missouri," Lattimer said. "But I think that the court of appeals will look at this and make a determination that the judge's refusal to allow these cases to go forward was not consistent with applicable law."
Lattimer also added that a number of his clients were unable to identify specific police officers because a number of them were wearing face masks during the arrests.
"They obscure their identity and then because you can't identify them, then the officer goes free," Lattimer said. "That is not the way it is supposed to work."