Yann Hufnagel, an assistant coach for the Cal men's basketball team, was fired Monday after the school investigated accusations that the coach violated the school's sexual harassment policy. Details were scarce yesterday, but today, multiple publications (including the San Francisco Chronicle) obtained a redacted report by the university's Office for the Prevention of Harassment and Discrimination.
In the report, an unnamed reporter accuses Hufnagel of "controlling her ability to leave" after the reporter drove the coach home following an evening out in February of 2015. She claims Hufnagel drank "one or two" beers, and told her that he was too drunk to drive home (emphasis ours):

She recalled telling Respondent that she was just going to turn around; to which Respondent responded, "You're coming up." Complainant said she said, "No. I'm going to leave now," but Respondent kept insisting. Complainant said she asked Respondent, "Are you thinking that I'm going to have sex with you?" to which Respondent said, "Yes."
Later, when interviewed by investigators about the incident, Hufnagel admits to having "sexual or romantic intentions" for the reporter, but claimed to have had nothing to drink before driving them both his house, and then later the reporter's home:

Respondent did recall that Complainant was with him when he positioned his car to park it in the elevated parking spot and tried to park it there when Complainant asked what he was doing. Respondent said, at that point, he suggested that he and Complainant go upstairs. Respondent explained, "With all candor, I was trying to trick her into going upstairs."
G/O Media may get a commission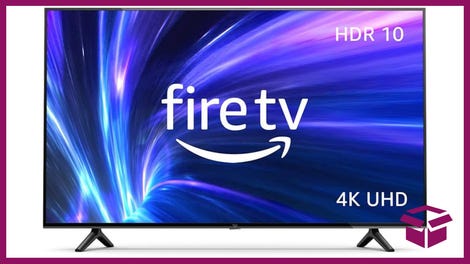 42% Off
Amazon Fire TV 50" 4K Smart TV
Hufnagel told investigators that he never saw the reporter again following the alleged incident because he "realized that she was 'a total ditz' and 'not a good fit.'"
https://twitter.com/yhufnagel/status/709435974892146689?ref_src=twsrc%5Etfw
The reporter says she was eventually let go from her job because "she did not know how to make it work."
"I had no idea where to go," she said.
Below is the full report:
http://www.scribd.com/doc/304896410/UC-Berkeley-sexual-harassment-investigation-report
Michael Rosen is a reporter for Fusion based out of Oakland.