A horrifying sniper attack killed at least five Dallas police officers and injured seven other officers and two civilians on Thursday night.
The attack came at the same time as a Black Lives Matter protest in downtown Dallas denouncing police violence in the wake of the deaths of Alton Sterling and Philando Castile.
Speaking to reporters, Dallas police chief David Brown said that the attack appeared to be coordinated between several people. The officers were shot "ambush style," with some shot in the back, he said.
As of Friday morning, one suspect was dead and another in custody. The dead suspect was killed by a robotic police device after a long standoff, Brown said. He said the suspect claimed to be upset "at white people," especially white police officers. The suspect also reportedly claimed to be acting alone, and that he was not affiliated with any groups.
G/O Media may get a commission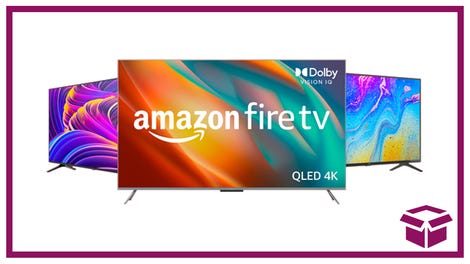 Ooh. stunning.
New Amazon Fire TVs
Multiple news outlets have reported that the deceased shooter is Micah Xavier Johnson, a 25-year-old Dallas-area resident. According to military officials who spoke with ABC News, Johnson was an army reservist until last year.  Dallas Mayor Mike Rawlings said Friday that officials believe Johnson acted alone. Earlier reports had indicated there were multiple suspects.
A statement put out by Dallas police said Johnson had no previous criminal record. However, a search of his house yielded "bomb making materials, ballistic vests, rifles, ammunition, and a personal journal of combat tactics."
Dallas police chief David Brown said Sunday on CNN that Johnson wrote "RB" in blood at the parking garage before his death. Brown said the police are still trying to determine what it meant.
The attack began between 8:45 and 9 p.m. as protesters marched in downtown Dallas. Suddenly, a hail of bullets began ringing out. Footage showed people scrambling and screaming (warning: disturbing video):
The Dallas Morning News talked to Brianna Mason, 18, who had scrambled with her friends from the protest to a nearby Greyhound bus station for shelter. "I just hope I don't lose my life tonight," Mason told the paper.
She and others said they saw police officers shoot into the crowd, the News reported. "I thought it was unacceptable," she said. "That needs to be brought to attention of people. But the police - they're just going to change the topic."
Stacey Brown, 30 and Bianca Avery, 34, told the News there was no buildup to the violence. "This was peaceful. This was peaceful," Brown said. "We were headed back to our cars to go home. But we turned that corner [at Main Street] and all hell broke loose."
Another bystander apparently close to the gunman captured the shooting:
https://twitter.com/allisongriz/status/751234755882995713
Fox4 talked to relatives of Shetamia Taylor, 37, one of the civilians hit by the gunfire.
https://twitter.com/LynnanneFOX4/status/751300268554280961
The gunmen also hit Misty McBride, an officer with Dallas Area Rapid Transit. She was expected to survive.
The official Black Lives Matter Twitter account condemned the shooting.
The protest had been a peaceful one. Dallas police even tweeted photos from early on in the demonstration.
Further complicating matters was Texas's open carry law, which allows anyone with a permit to wield a firearm in the open.
The downside of this law could be seen immediately after the shooting. Police released an image of a man carrying a gun who they said was a "person of interest." Subsequent video footage appeared to clear the man, Mark Hughes, of any involvement in the attack.
On Friday morning, Paul Ryan, the Republican Speaker of the House, and Nancy Pelosi, the Democratic minority leader, offered back to back speeches to commemorate the police officers killed.
In a short address to the nation on Friday afternoon, Attorney General Loretta Lynch mourned the loss of the five law enforcement officers in Dallas, and urged the country to reject the 'easy impulses of bitterness and rancor.'
On Friday afternoon, the NRA tweeted a message honoring those killed and wounded in Dallas. No such statement was made by the organization following the death of Philando Castile earlier in the week. Castile was shot by police after notifying them he carried a handgun, for which he was licensed.
Mid-Friday afternoon, a statement from the Black Lives Matter Network described the Dallas shooting as "a tragedy—both for those who have been impacted by yesterday's attack and for our democracy." It added later "Yesterday's attack was the result of the actions of a lone gunman. To assign the actions of one person to an entire movement is dangerous and irresponsible. We continue our efforts to bring about a better world for all of us."
This is a developing story; more information will be added as it becomes available.
@fusion
Rafi Schwartz is a reporter based in North Carolina. When in doubt he'll have the soup. He can be reached at Rafi.Schwartz@fusion.net
Rob covers business, economics and the environment for Fusion. He previously worked at Business Insider. He grew up in Chicago.