Moments after President Donald Trump launched his presidential campaign, he singled out Mexican immigrants by referring to them as "criminals, drug dealers, [and] rapists."
During his final debate against Hillary Clinton in October 2016, Trump said, "we have some bad hombres here, and we're going to get them out."
Now as president, Trump has doubled down on that claim, again saying he's deporting "bad hombres."
"As we speak, we are removing gang members, drug dealers, and criminals that threaten our communities and prey on our citizens. Bad ones are going out as I speak tonight and as I have promised," Trump said in his speech to Congress earlier this month.
But data shows the claims that the Trump administration is only focusing on immigrants who have committed crimes may not be entirely true. In the administration's first immigration raid conducted last month, about 75% of the estimated 680 immigrants detained were immigrants convicted of crimes. The administration did not offer additional details on the other immigrants who were detained
G/O Media may get a commission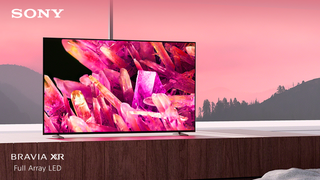 $400 off
Sony 55 Inch 4K Ultra HD TV X90K Series
"Trump uses us as scapegoats for his dirty politics," Odilon Sanchez Duran, who was in the U.S. for 20 years before traveling back to Mexico to see his parents who were ill, told Fusion. He was deported this month when he attempted to cross back into the U.S.
"Maybe someday [Trump] will understand what he's doing with these laws and regret it," Sanchez Duran, 42, told me during an interview in Tijuana, Mexico.
We've reached out to the White House for comment and will update if we hear back.
Former President Barack Obama made similar claims by saying his administration was prioritizing immigrants who had committed violent crimes for deportation. In 2015, U.S. Immigration and Customs Enforcement (ICE) deported 235,413 individuals—of those, about 59% of them were previously convicted of a crime, according to the agency's own data. But 41% of those deported are what ICE refers to as "non-criminal immigration violators." This means that about 96,519 immigrants who had no criminal record were deported in 2015.
"I've never had any problems with police, not in Mexico and not in the U.S," a man who identified himself as Lencho told me as we stood in the parking lot of a shelter for migrants in Mexico.
Lencho, 42, was on his way to work in a field in Taft, CA, when he was detained by immigration officials. He lived in the U.S. for 17 years, making a living by picking produce in the San Joaquin Valley, the most productive agricultural region in the world that yields a third of all produce grown in the United States.
Lencho, who declined providing his full name to maintain some privacy, said he was detained in February and was deported to Mexico the next day.
"Once they grab you, you can't bring anything with you. Same way they grab you, that's how you go," he said.