Last week, big-box retailer Target announced it would allow transgender employees and customers "to use the restroom or fitting room facility that corresponds with their gender identity."
The company's announcement follows the passage of North Carolina's HB2—which bans transgender people from using bathrooms of their specified gender—and similar proposed "bathroom bills" in other states.
Now, one lawyer is taking her opposition to Target's new policy to the extreme.
Anita Staver, the President of Liberty Counsel, a "religious liberty" advocacy group based in Orlando, tweeted late last week that she plans to take her Glock .45 "to the ladies room" at Target.
"It identifies as my bodyguard," she said of the firearm.
She elaborated:
G/O Media may get a commission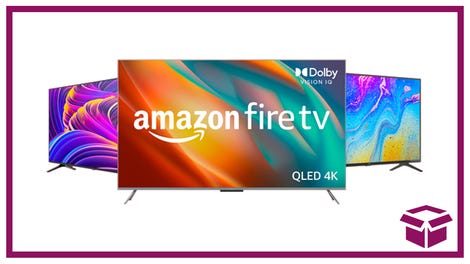 Ooh. stunning.
New Amazon Fire TVs
Last summer, Target announced it would ban firearms from its stores. "This is a complicated issue, but it boils down to a simple belief: Bringing firearms to Target creates an environment that is at odds with the family-friendly shopping and work experience we strive to create," the company said.

Her actions are part of a larger social media-based campaign using the hashtag #boycottarget to protest the company over its announced trans-inclusive policy. USA Today reports that a conservative Christian activist group helping to organize the boycott has gained more than 500,000 signatures from people pledging to support the action.
I've reached out to Staver and Liberty Counsel for comment and will update if and when I hear back.
Update: In an email, a Liberty Counsel rep told me that, "As Anita Staver, the President of Liberty Counsel, clarified in her twitter response she is not afraid of transgenders, but stated, 'I want protection from the perverts who will use the law to gain access to women.'" She is not taking interviews, the rep said.
According to CBS News, Liberty Counsel has been working with legislators to draft anti-LGBT legislation in at least 20 states.
(H/T Orlando Weekly)
Rob covers business, economics and the environment for Fusion. He previously worked at Business Insider. He grew up in Chicago.