Jurors in Maricopa County, AZ, found former police officer Philip "Mitch" Brailsford not guilty on Thursday for the shooting death of unarmed 26-year-old Daniel Shaver in a hotel hallway last year, despite horrific video footage of the killing.

In bodycam footage which was shown to the jury, Shaver can be seen crying and begging for his life as he is told to crawl toward Brailsford in the hallway of a La Quinta Inn & Suites. As investigators later revealed, he was unarmed at the time. Brailsford—who has since been fired from the Mesa Police Department—eventually shot Shaver five times with an AR-15 rifle as he lay on the ground.
Warning, the footage below is graphic and may be extremely upsetting to watch:
Police were called to the hotel on January 18, 2016, after a witness reported a man pointing a gun out the window of a guest room. According to the prosecution, Shaver, an exterminator, had been showing an acquaintance a pellet gun used to kill birds at the time.
During the trial, Brailsford insisted he thought Shaver had been reaching for a gun before opening fire.
"I was doing what I needed to do to protect my fellow men and the woman we had just taken into custody," he told jurors. He also claimed he felt "incredibly sad" for Shaver.
G/O Media may get a commission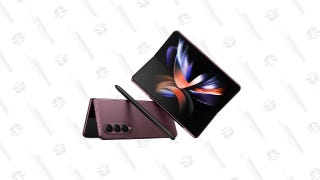 Save Up to $300
Galaxy Z Fold4
Calling Shaver's death an "execution," a lawyer for his widow denounced the jury's verdict.
"The justice system miserably failed Daniel and his family," attorney Mark Geragos told AZCentral.com.
For Brailsford's lawyer, however, the acquittal affirmed his client's position that Shaver's death was horrific, not a crime.
"We had confidence that the jury would recognize this as a tragedy, not a murder," lawyer Michael Piccarreta said. "Mitch Brailsford acted in a split second as he was trained."
The Brailsford verdict, coupled with the release of the graphic footage, has shocked many observers.
"This is one of the most disturbing things I have ever seen," Arab American Institute deputy director Omar Baddar told Newsweek. "Not for the brutality of the shooting itself, but for the sadism of the cop who is getting off on humiliating a pliant & obedient suspect before ultimately shooting him."
In addition to being found not guilty of second degree murder, Brailsford was also acquitted of reckless manslaughter for Shaver's death.