Three former Guantanamo prisoners who were resettled in Uruguay are staging a protest outside the U.S. Embassy in Montevideo to demand more financial help to restart their lives after spending more than 12 years in captivity at the U.S. military facility.
The men are among a group of six ex-prisoners — four Syrians, a Tunisian and a Palestinian — who were released from Guantanamo and relocated to the South American nation last December. The men were originally detained on suspicions of terrorist activity, but never formally charged with a crime. The Uruguayan government agreed to take them in on humanitarian grounds.
Adapting to a new life in Uruguay has not been easy for the non-Spanish speakers. The men were put up in a free house provided by a local union and receive a monthly stipend of around $600. But several of the men have since relocated to a budget hotel, saying they need more privacy. Now they say they need more help to put their lives back together — and Uncle Sam owes them.
"We are protesting in front of the embassy because the U.S. government detained us wrongfully and now they should provide us with the means to live as normal human beings," the protesting men said in a joint statement.
G/O Media may get a commission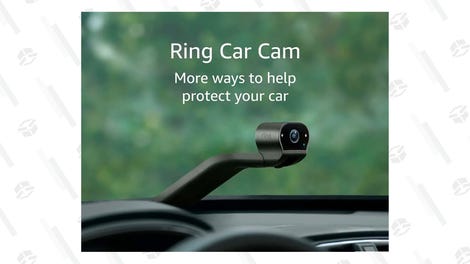 "They can't just throw the mistakes on others, they should help us with houses and financial support. We think that this is the least they could do, or we can ask for," the statement said.
The men started the protest on Friday after Uruguayan officials asked them to sign a public assistance agreement to extend their free housing through February 2016. The men objected to the terms, saying the Uruguayan government had promised to provide additional help.
"When we met with the (Uruguayan) foreign minister, he told us that we are political refugees and promised us that as long as we are living in Uruguay, the government will be providing us with houses, and he said the government will cover the house bills (water, electricity, gas and internet) for three years," the men said in the statement.
Uruguayan Foreign Minister Rodolfo Nin Novoa disputed the men's account of the meeting.
The Uruguayan government has increasingly shown signs it is growing frustrated with the whole situation. Earlier this year, many Uruguayans were angered after learning the six men turned down job offers.
The former detainees addressed that issue in their statement, saying "we also want to clarify to the Uruguayan people that we want to work and live in Uruguay. However, it must be understood that this a is a process that takes time."
In February, former President Jose Mujica, who originally agreed to accept the prisoners, told Reuters the men were "turned halfway into vegetables" during their detention at Guantanamo.
"These people are destroyed," Mujica said. "They could be here for two years and they won't understand a goddamn thing, because even though you want to teach them Spanish, they lack the inner strength, the will to move on with their lives."
Current President Tabare Vazquez has also called on the United States to do more to help the six prisoners.
"Uruguayans gave them asylum, but the U.S. government should provide them all the necessary means so that those citizens of other countries can have a dignified life in our country," he told reporters recently.