Hey @FelipeCalderon, is Harvard paying you so little you can't even afford to pay a first class trip?
Mexican Twitter is humming after user @jvillalpandoc posted a runway selfie last night showing former Mexican president Felipe Calderon sitting behind him in coach class on a flight from Mexico City to Acapulco.
The photo and a subsequent flurry of tweets went viral, triggering an interesting discussion about class and privilege in Mexico.
G/O Media may get a commission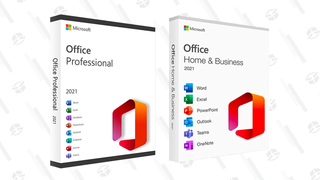 89% off
Microsoft Office Professional 2021 Lifetime License
President Calderon traveling in tourist class! Ballsy and humble.
Calderon traveled in tourist class like a mere mortal.
Some Twitter users compared Calderon's leg-cramped trip with that of David Korenfeld, the director of Mexico's water commission, who on Wednesday took the liberty of using a government helicopter to transport himself and his family to the Mexico City airport. That incident, too, was exposed by Mexican social media.
And while David Korenfeld uses a helicopter, former president Calderon travels in tourist class.
Korenfeld quickly took to Twitter to apologize.
I made an inexcusable mistake by using the commission's helicopter to travel to the Mexico City airport. I offer a public apology.
I will be covering the cost of using the helicopter, through a deposit at Mexico's Treasury.
Although he said his mistake was inexcusable, Korenfeld then proceeded to explain why he used the chopper.
Just as it was informed, my knee and hip are getting worse and need medical treatment.
The helicopter scandal took another weird spin when some folks on social media started to circulate an alleged photo of the daughter of Mexican President Enrique Peña Nieto using a government helicopter to go to college in Mexico City.
Only in Mexico… Paulina Peña arrives at Anahuac University in helicopter, and all of you are paying for it. What's going on Enrique Peña Nieto?
The image also went viral and triggered an official response by government spokesman Eduardo Sanchez.
It's false that Paulina Peña traveled in that helicopter at Anahuac University that appears in an image circling in social networks.
But of all the air-travel tweets out of Mexico in the past 24 hours, only Calderon has managed to earn any miles on social media.