This week's cancellation of Roseanne has brought out the worst in a lot of terrible, criminally online people. Add Susan Goldstein to that list.
Goldstein is a prominent figure in Florida Republican politics, as a former state representative, a board member of the Florida Association of Lobbyists, and as a volunteer county campaign chair for Marco Rubio's 2016 presidential campaign. But online is the great equalizer, and Miami New-Times reports that Goldstein has just been kind of doing A Lot on Facebook today, including comparing Barack Obama to Curious George (emphasis mine):
After Roseanne Barr got her show canceled this past Tuesday for comparing a black woman to an ape, Goldstein decided to go on a public Facebook rant decrying what she feels is a "double standard" between liberals and conservatives. Why, she repeatedly asked online, are people not racist for comparing Donald Trump to an orangutan but racist when someone like Barr compares a black woman to an ape?

"And I truly think Obama resembles the Curious George cartoon, who I think is an adorable character," Goldstein wrote on Facebook. "Curious George that is. That is what my eyes see. And I am not racist, and there is not mean-spirited intent in my observation. But I can't say it. Double standard."

She then added, "One thing has nothing to do with the other. God made everyone with some kind of cultural identifying characteristics."

When New Times' Jerry Iannelli asked her to elaborate, she reportedly responded that "this is why people hate the press." And when asked if she was aware of the historical context behind why comparing black people to apes is wrong, Goldstein—who, over the course of her wild ass day on the 'book, also called herself a creationist and lamented the fact that men are allowed to kiss on television—said this:
"I don't come from a racist society, so that never occurred to me," she said. "I didn't compare all black people to apes. I said Barack Obama looked like Curious George. I also called him cute!"
G/O Media may get a commission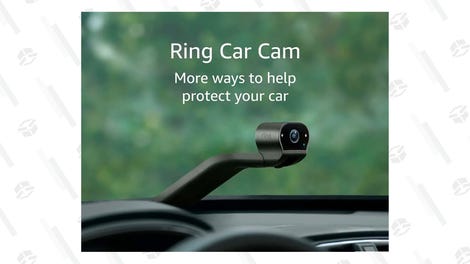 Cute! Wow! When you put it like that, how could people possibly be upset about comparing the country's first black president to a cartoon monkey?
Local politicians condemned the remark. "It's inappropriate to compare anyone to an animal, whether the intent is racist or not," Broward Republican Party chair George Moraitis, who's also a state representative, told the Sun-Sentinel. "I completely disagree with those comments," although he added that it was "subjective" whether or not what she said was racist.
"As a former elected official, Ms. Goldstein should honestly have known that her comment would be construed as an overt racist commentary," Broward Democratic chair Cynthia Busch told the Sun-Sentinel."That term comes from a place that was just so discriminatory, so terrible that you have to understand that it's not just a joke to that community. It's more than that. It's about their entire history in this country."
Even our favorite former DNC chairwoman came in for a dunk:

After the original story went up, New Times posted an update with a screenshot of Goldstein asking: "I get it now. White person, comedy. Black person, racism. What if it is an Asian? Comedy or Racism?" Great question, Susan.
We've reached out to Rubio's press office for comment, and will update with any response we receive.