Famous athletic physician Larry Nassar was at the top of his field, serving as one of the most respected doctors in U.S. women's gymnastics and its associated athletic organizations across the country.
Now he sits in a Michigan prison, and at least 60 women have come forward to file sexual abuse complaints against him for attacks that allegedly occurred over a period of at least two decades. The real number of his victims is thought to be in the hundreds, and the youngest victim was 9 when the alleged attacks began.
On Sunday, CBS News program 60 Minutes featured three former members of U.S. national teams who described years of shocking abuse by Nassar masked as medical "treatment" targeting young, aspiring national female athletes.
Nassar also worked at Michigan State University's sports medicine clinic, CBS reports, until he was arrested last December on child pornography and criminal sexual conduct charges "involving the daughter of a family friend."
The 60 Minutes report featured alleged victims Jeanette Antolin, who competed with the U.S. National team from 1995-2000, Jamie Dantzscher, who won a bronze medal in the 2000 Olympics, and Jessica Howard, U.S. national champion in rhythmic gymnastics from 1999-2001.
G/O Media may get a commission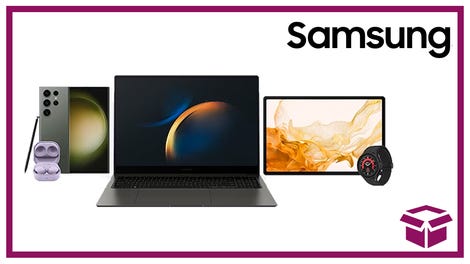 24 hour deals
Discover Samsung - Daily Deal
Here's how these brave women described those alleged attacks that occurred when they were still children, according to a transcript from 60 Minutes. The details are horrifying:

Jamie Dantzscher says she started seeing Dr. Nassar around 1995, after she became a member of the U.S. junior national team.

Jamie Dantzscher: I started having really bad lower back pain on my right side on my back. So I went to him for my back pain.

[Interviewer] Jon LaPook: What specifically would he do?

Jamie Dantzscher: He would put his fingers inside of me and move my leg around. He would tell me I was going to feel a pop. And that that would put my hips back and help my back pain.

Jon LaPook: How old were you then when he first did that procedure?

Jamie Dantzscher: I was either 13 or 14.
Howard said she was subject to the same 'treatment" by Nassar when she was 15 at an elite, high-pressure, gymnast–training ranch run by well–known coaches Bela and Martha Karolyi outside of Houston, TX.
According to 60 Minutes:

Jessica Howard: He started massaging me. And—he had asked me not to wear any underwear. And then he just continued to go into more and more intimate places.

Jon LaPook: And when that happened, what, what was going through your head?

Jessica Howard: I remember thinking something was off but I didn't feel like I was able to say anything because he was, you know, this very high–profile doctor. And I was very lucky to be at the ranch working with him.

Jon LaPook: Did any of the other girls in your cabin talk to you about Dr. Nassar?

Jessica Howard: Yes. The girls would say yeah he touches you funny.

Jeanette Antolin: I remember being uncomfortable because of the area. But—in my mind, I was like, "If this helps, I'll do anything."

Jon LaPook: Did you ever complain to anybody about it?

Jeanette Antolin: No.

Jon LaPook: Why not?

Jeanette Antolin: It was treatment. You don't complain about treatment.
Dantzscher said the alleged abuse started when she was 13 and continued until the Sydney Olympics, when she was 18.
Attorney John Manly, who represents 43 of the victims in a lawsuit, told CBS: "There are members of every single Olympic team since 1996 he did this to. That's what we're gonna end up with."