Two male ex-employees have filed lawsuits against Yahoo alleging discrimination against them because of their gender. Scott Ard, a former editorial director, filed a complaint on October 4th following his January 2015 termination. Gregory Anderson, a former member of the editorial team, was fired in 2014 and filed his complaint in February of this year.
Both Ard and Anderson allege that two female senior staff members, Chief Marketing Officer Kathy Savitt and Editor-in-Chief of Yahoo News Megan Liberman, employed a biased Quarterly Performance Review (QPR) system that consistently promoted women in the company over men.
Ard's complaint alleges that "Mayer encouraged and fostered the use of the QPR Program to accommodate management's subjective biases and personal opinions, to the detriment of Yahoo's male employees."
The complaint also points to the rapid restructuring of the editorial team as proof of gender-based advancement under Savitt and Liberman. "Of the approximately 16 senior-level editorial employees hired or promoted by Savitt in approximately an 18-month period, 14 of them, or 87 percent, were female."
Ard was fired during a performance review call because of his poor performance evaluations. He says his requests to view a copy of the reviews or appeal his firing were denied.
G/O Media may get a commission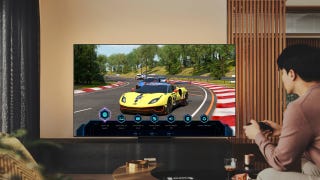 Up to $700 off
TVs, Cell Phones, Smart Home, and More
On October 7, Yahoo spokeswoman, Carolyn Clark, issued a statement to Ars Technica in response to Ard's suit:

"This lawsuit has no merit. We are focused on hiring employees with broad and varied backgrounds and perspectives. Our performance review process was developed to allow employees at all levels of the company to receive meaningful, regular, and actionable feedback from others. It also allows for high performers to engage in increasingly larger opportunities at our company, as well as for low performers to be transitioned out."
Anderson alleges he was fired while midway through his Knight-Wallace Journalism Fellowship at the University of Michigan because of the results of a performance review.
Both men are represented by Palo Alto lawyer Jon Parsons, who alleges in Anderson's complaint that "Savitt has publicly expressed support for increasing the number of women in media and has intentionally hired and promoted women because of their gender, while terminating, demoting or laying off male employees because of their gender."
Anderson has asked for $5 million in damages following his termination, saying he and his family were was left "stranded in Michigan" with few job prospects or local connections.
Discrimination lawsuits have only added to the company's mounting troubles. After announcing it was being sold to Verizon for $4.8 billion earlier this summer, the former tech titan made headlines just last week when Reuters reported that the company secretly used third-party scanning software to scan "hundreds of millions" of Yahoo emails at the behest of the NSA and FBI. The New York Post reports that, in response, Verizon wants a "$1 billion discount" off the pending transaction, given the potential liabilities associated with Yahoo's security concerns.