It's pretty noticeable when your defense of Brett Kavanaugh's alleged sexual misconduct is so bad it sends your Fox & Friends co-hosts scrambling to dial it back. That was the case this morning when host Brian Kilmeade tried to discount the allegations by two women as typical high school male antics that opponents are trying to weaponize to ruin Kavanaugh's life.

"I was at a back to school night last night for my 10th and 12th graders," Kilmeade began. "Little did they know, I was just trying to see if they've blown any shot for any success in life in 10th and 12th grade, because that's what I'm getting from this whole process."
First of all, what on earth is Kilmeade suggesting about his kids' conduct here? But it got even worse, with the co-host getting red-faced as he shouted: "When in doubt, go back to high school and college, even if you're in your 50s."
At this point, even co-host Steve Doocy couldn't remain silent, breaking in to point out that the allegations raised by Christine Blasey Ford and Deborah Ramirez—which Kavanaugh has categorically denied—are "serious."
G/O Media may get a commission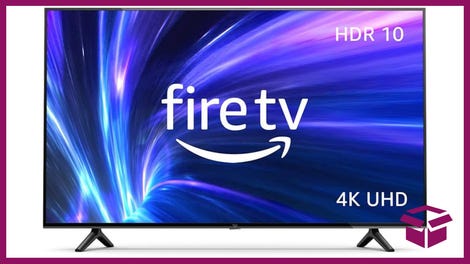 42% Off
Amazon Fire TV 50" 4K Smart TV
"Serious, but unproven," Kilmeade fired back. "For people to say, let's go back to high school to stop you from moving forward—I've heard of your transcript mattering in ninth grade for college, but I didn't know your ninth and 10th grade actions could really reflect on what happens in the Supreme Court."
This does a lot to demonstrate the emerging conservative consensus on this issue: So what if he did it, it was so long ago, a youthful indiscretion! Little do the men espousing this line realize that they are saying far more about themselves than they are about Kavanaugh.