As the partial shutdown of the federal government drags into the new year and the Trump administration reportedly begins to waver on some of its funding demands, the brain trust at Fox News has a novel idea for how President Donald Trump can help regain the upper hand in his negotiations with congressional Democrats: Politicize the death of one of those cops he claims to care so much about.

During Friday's episode of Fox's Outnumbered, host Rachel Campos-Duffy raised the recent death of Newman, CA, police Corporal Ronil Singh as potential bargaining chip for the president. According to Stanislaus County Sheriff Adam Christianson, Singh's alleged killer—who was arrested Friday, but has yet to be publicly identified—is believed to be an undocumented immigrant. Beyond that, however, no information about who the suspect is, or where they are from, has been made public.
"[Trump's] bargaining power would increase if he gets out the message more," Campos-Duffy exclaimed. "Twitter has been great but it's not enough."
On Thursday, Trump made reference to Singh's murder on Twitter.
G/O Media may get a commission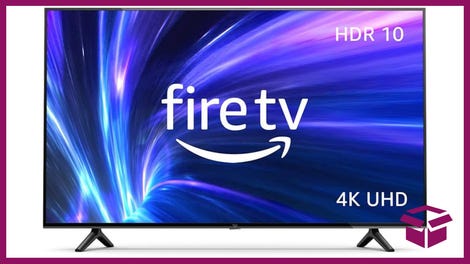 42% Off
Amazon Fire TV 50" 4K Smart TV
This oblique politicization of a police officer's death evidently wasn't enough for Campos-Duffy, whose husband (and fellow MTV's Real World alum) Sean Duffy just so happens to be a Republican congressman from Wisconsin.
"We had a police officer die at the hands of an illegal immigrant just yesterday," Campos-Duffy continued. "It was absolutely tragic, but this is more than just the crime that comes over the border, we have drugs that are coming over the border that are devastating communities."
"I think he needs to make the case to the American people," Campos-Duffy concluded.

Evidently that case is that Blue Lives Matter—especially when they can be shamelessly wielded in an argument for why the public should pay for Trump's dumb, xenophobic, and useless fucking wall.
You can watch the whole Outnumbered segment here, via Mediaite.