Fox News, in its infinite capacity to sow fear and misinformation, is running with a new line of anti-immigrant conspiracy theory this week, with multiple guests and hosts on Monday floating the possibility that the migrant caravan from Honduras is sheltering ISIS fighters.

Here's the context on that particularly wild theory.
On Oct. 11, Guatemalan President Jimmy Morales spoke at the Conference for Prosperity and Security in Central America, a D.C.-based conference that involves leaders of several Central American countries and officials from the U.S. Morales said that his administration had captured and deported over 100 individuals linked to "terrorist issues" and ISIS. Per Prensa Libre, a major Guatemalan newspaper (and translated from Spanish by Splinter):
According to the president, his administration has captured "close to 100 people completely linked to terrorist issues, with ISIS, and that not only have we arrested them within our territory, but they have been deported to their countries of origin."
The quote's on video here as well.
This is obviously a pretty large admission. But Morales didn't give a timeline for when the 100 arrests happened—that could be a cumulative figure for all ISIS-linked deportations in Guatemala since the group gained prominence around 2014. Several Fox News commentators, however, took this detail and absolutely ran with it, tying it—with no specific link—to the migrant caravan currently traveling to the U.S. border.
G/O Media may get a commission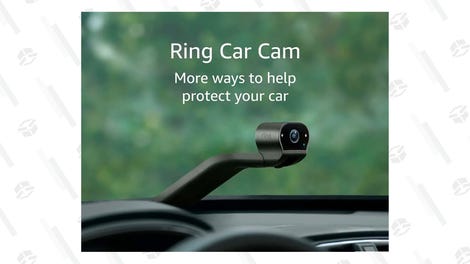 The latest migrant caravan, which originated in Honduras (not Guatemala), consists of several thousand people traveling together in a loose group toward the border, where many will try to apply for asylum in the U.S., citing gang and political violence in their home country. Current estimates put the number of migrants at somewhere around 3,000 to 5,000, although Fox was running with an estimate of 7,000, along with that detail about them apparently harboring terrorists.
Here's Fox & Friends host Pete Hegseth referencing the Guatemalan story this morning, dubiously adding that the fighters were "trying to use this caravan or other processes":
Another host responded: "Are we sure that's true?" which Hegseth brushed off by citing the newspaper, saying, "We don't know, it hasn't been verified, but even one ISIS, even one poison pill is too many in a caravan." Morales' quote, and subsequent quotes by Guatemalan officials, do not link the ISIS deportations to the current caravan in any way—the only specific case cited was in 2016. As Prensa Libre reported (translated from Spanish):
Secretary of Strategic Intelligence, Mario Duarte, indicated that the details of these captures are confidential information.

Duarte told Prensa Libre that, as an example of these captures, in 2016 "several citizens of Syrian origin who were detained with false documents were detained, for which they were prosecuted and subjected to criminal proceedings. These individuals were deported in accordance to our laws."

Fox & Friends followed Hegseth's allegation with not one but two guests who also mentioned ISIS in conjunction with the migrant caravan. (BuzzFeed News' Tasneem Nashrulla had a great thread of clips from the shows here.) First, the hosts brought on Jason Piccolo, a former ICE supervisor, who immediately raised the question (without context): "How many are from specially designated countries, how many are maybe, potentially ISIS?"
The show also had on Amapola Hansberger, the founder of Legal Immigrants for America, a far-right Christian organization that advocates for strict immigration policies, who immediately started just name-dropping terrorist groups.
"They are a threat to our national security, because today it is not only countries who go to war, it is groups such as ISIS, Hezbollah, Hamas, the Taliban," Hansberger said, citing no evidence that members of any of these groups were involved in the caravan (and apparently unaware the Taliban's influence is uh... limited in Central America.)
The theory appears to have spread to the president himself, as he tweeted shortly after the segments aired this morning that "unknown Middle Easterners are mixed in" with the migrants:
Last week, Trump signed right on to a quickly debunked theory that the caravan was being paid by the Democrats or George Soros to reach the country before Election Day and has been spewing a steady stream of threats towards the migrants and Central American governments to try to halt the caravan before it reaches the border.
On Sunday night, BBC reported the caravan had almost reached the Mexican border with Guatemala, about 1,000 miles from the U.S.-Mexico border.
"We have sunburn. We have blisters. But we got here. Our strength is greater than Trump's threats," Brittany Hernandez, a migrant with the caravan told AFP today.