It's been a rough couple of months for Uber. The San Francisco-based ride-sharing company has seen its reputation endangered by data-privacy concerns and a Buzzfeed report that one of its executives said he wanted to dig up personal information on journalists—among other things.
And this weekend, an ex-driver publicly chastised the company in a column on Salon, saying she had quit over a lousy GPS system and "hidden charges and fees" that she said sent her hourly take-home pay to less than $10.
She's not the only one leaving. Over the past few months, the company has enacted severe rate cut rates in a bid to attract more riders and ward off competition from Lyft, the middle-weight on the ride-sharing beat, and other upstarts.
As a result, more full-time drivers for UberX, Uber's lowest-cost and most widely used service, are saying they will stop driving. They say the economics of getting paid, in certain instances, only slightly better than minimum wage, for up to 14-hour days, no longer make sense — especially since they can't accept tips, a standard feature of many other customer-service jobs in the U.S.
Fusion took data from SherpaShare, a firm that compiles data from hundreds of Uber drivers, to put together this chart showing what a driver operating in six major cities would make per hour—assuming they are able to log two average-paying fares—before and after the recent rate cuts.
G/O Media may get a commission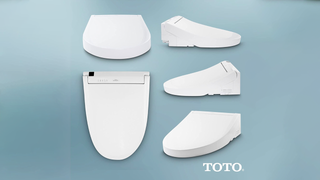 44% off
Toto Washlet Electronic Bidet Toilet Seat
At least 25 cities have seen UberX rate cuts between May and September, usually in the range of 15 to 25 percent. New York fares have been effectively slashed 35 percent, and Los Angeles drivers have experienced a 50 percent rate cut since January 1. (We did not look at any rate cuts that may have affected UberBlack or UberXL).
In many cities, the average driver lost several dollars per hour-worth of take-home pay, meaning their take after Uber's cut and gas, vehicle maintenance and taxes.
Chris L., 34, jumped to Uber in Miami from his old limousine route in Naples, Fla. when he saw an opportunity to avoid the hassles of paying hundreds in licensing fees to drive commercially. He requested his last name not be used to avoid possible retribution.
But after a few months, he had already found himself on the fence because of how low fares in Miami tend to be — most customers are simply going up and down the same 4-mile stretch of South Beach, he said.
Then this fall, Uber lowered fare rates for South Florida by 20 percent. The cut cemented his decision to leave. While on a good day he said used to be able to earn $13 an hour after gas and associated costs, he suddenly found himself having days where he'd make $8 an hour.
"Imagine if management walked into your office one day and told your entire staff that instead of paying you $30,000, we're now going to pay you $24,000," he said.
Jeff Norris, 54, lives in Indiana, and for nearly three months, drove full-time for Uber across the state border in Louisville, Kentucky.
"I liked [driving for Uber] better than any other driving job I've had," he said, adding he previously drove trucks and thus didn't initially mind working 70-hour weeks.
But in October, Uber cut area rates 24 percent. Norris said he went one week where he drove more than 60 hours while barely earning $10, before gas. He ended up temporarily quitting.
"I can't afford to do it now," he said. "They just pretty much instantly made it not feasible to drive."
He eventually went back to driving part-time, but only to gain standing in a class-action lawsuit against Uber that accuses the firm of misclassifying workers as independent contractors.
Uber argues drivers should now be able to earn more than they would have previously, because they'll be able to pick up more fares. But every driver Fusion spoke with said they haven't experienced any uptick.
Rachel Galindo, a 53-year-old driver based out of L.A., said drivers can only catch so many fares in a single hour.
"Even getting back-to-back trips might not increase your income at all," she said. "The company as a whole is getting more, but the driver can only make so many trips."
Since Uber cut rates 20 percent, she said there have been weeks where she's earned less than minimum wage. She shared a table she constructed showing how, for one week in September, she ended up driving 78 hours but only managed an effective take of $4.28 an hour.
Galindo says she is trapped, saying she would quit now if she could, but the labor market for a former construction company administrator in her mid-50s is non-existent.
"I'm looking for another job, but it's not easy for me," she said. "It's not easy for a lot of people because the job outlook is not so good — the jobs that are being created are lower income jobs."
In an email to Fusion, Uber general manager Josh Mohrer said driver quits had not increased since the rate cuts were instituted, but did not say whether ridership had increased.
Uber continues to instruct its drivers not to accept tips. Its website simply says, "Being Uber means there is no need to tip drivers with any of our services."
Lyft does accept tips, though no driver we spoke with said they are jumping services. Lyft also recently slashed its rates.
Lack of tips is one of the grievances contained in the class-action lawsuit, filed last year in Massachusetts, Norris hopes to join.
"I can't believe a federal judge wouldn't agree with the driver's claims that our tips are being skimmed, since they are," he said.
Some part-time drivers say Uber is still better than nothing. Florida resident Al Horney Jr. told us in an email that he supplements his full-time job of driving for a state-contracted transport service with Uber, as well as Lyft.
"This has been a big pay raise for me and a life saver considering I was unemployed for 8 months," he said in an email.
But other part-timers are leaving
Daniel Storper, 47, had a similar experience to Chris L.'s, having also figured out that waiting anywhere but Miami's airport for fares — despite Uber's lack of license to operate there — would only result in lost money. But when his typical gross take from the trips fell to $49 from $65, he decided to fall back on his private investigation firm.
"For guys who don't have a Prius, it doesn't make a lot of sense."
HOW WE CREATED OUR CHART

-To calculate a driver's new hourly fares, we used SherpaShare's current average fare per trip, and assumed two trips per hour. SherpaShare calculates the national average of trips per hour as 2.65, but says it does not have data on how many hours on average its drivers log in a day, and that there are many days and times where demand is slower than that figure. It does not have historical trips her hour data. None of the full-time drivers we spoke with averaged more than 2 fares per hour.
The current fare rates and average mileages per trip for five of the cities are as follows:
| | | |
| --- | --- | --- |
| City | Average mileage per trip | Average fare per trip |
| Los Angeles | 5.55 | $14.25 |
| San Francisco | 5.76 | $19.84 |
| Denver | 4.06 | $12.94 |
| Miami | 6.05 | $11.25 |
| Houston | 7.62 | $11.62 |
SherpaShare did not have these data for New York, so we used the national average calculated by SherpaShare of 27 minutes and 14.33 miles per hour with a passenger, and calculated an hourly fare using Uber's New York rates. We held the 2.65 rides per hour rate for New York on the assumption that it is Uber's top market and therefore more likely to register frequent fares more consistently.
-To calculate a driver's new hourly take, we took the hourly (doubled) fare figure for each city and subtracted Uber's 20 percent commission, and its $1 safe-rider fee, which it says covers the cost of onboarding drivers. The IRS puts the cost of operating a vehicle for business at $0.56 a mile, so we deducted the corresponding amount for each city's miles per hour. Finally, Uber drivers are classified as independent contractors, and so also must pay 15 percent of their business earnings in taxes, so we deducted that amount from the remainder.
-To calculate a driver's fares before rate cuts, we first had to determine the true magnitude of each city's rate cut. We used a table published on UberPeople.net showing cities' Uber rates for May and September 2014, the accuracy of which Fusion has verified.
We then took took SherpaShare's current national average for hourly mileage (14.33) and minutes (27) with passengers and plugged them into the tables for our six cities. Since we could not verify how ridership has changed since the fare rate changes (Uber did not say how ridership has changed, and SherpaShare's data does not extend back to May), we assumed two fares an hour.
Finally, once we'd determined the magnitude of each city's rate cut, we simply applied it to current fares per trip as measured by SherpaShare.
— To calculate a driver's old hourly fares before rate cuts, we took the old hourly fare and used the same deductions that we used for determining the new hourly fare.
Rob covers business, economics and the environment for Fusion. He previously worked at Business Insider. He grew up in Chicago.