Remember what it's like being a freshman in college?
For the next four months, Fusion will take you back to school with a handful of college freshmen. We'll be sharing with you their experiences, their excitement and their struggles during their first semester of college.
Fusion's freshman class is a diverse group — males and females, black and white, documented and undocumented. Some of them are attending private, four-year colleges far from home, while others are enrolled in two-year, public schools in their own backyards. Each will have a unique story to tell.
We will check in with each of them periodically throughout their first semester to discuss sex, drugs, academics, money, new friends and what it's like being away from home.
Let's meet Fusion's Freshmen Five:
1. Cece, 19
Hometown: Atlanta, Georgia
School: American University, Washington, District of Columbia
Looking forward to: "I'm excited about meeting new people, new friends…I'm excited about moving to D.C. and I'm excited about having a little more independence."
G/O Media may get a commission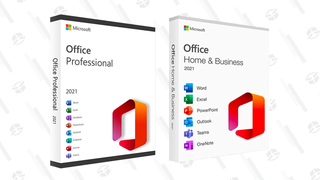 89% off
Microsoft Office Professional 2021 Lifetime License
Nervous about: "Kind of the stuff I'm excited about, honestly. Making friends, trying to find a good friend group. My roommates. I'm nervous about keeping up with schoolwork."
(Andy Dubbin/Fusion)
Cece has lived in Atlanta her whole life. She'll move into a dorm on American's Northwest Washington, D.C. campus. She has two older brothers and one younger brother. One of the older brothers has graduated from college and the other is still in school. Her parents also attended college. She's "very excited" to live in the nation's capital, but nervous about "kind of not having a family to come home to." Cece has not settled on a major yet, but is looking forward to her first semester of college classes.
2. Denis, 20
Hometown: Washington, District of Columbia
School: Montgomery College, Takoma Park, Maryland
Looking forward to: "How it works and how the teachers are, because some people say professors are different than when you're in regular school and it's a little bit harder."
Nervous about: "I'm not really nervous. Just excited."
(Andy Dubbin/Fusion)
Denis moved to Washington, D.C. three years ago from El Salvador. He received a GED in 2012 and has been working on improving his reading and writing since then. He is the first person in his family to go to college. He will commute to the two-year community college from his home in the capital, where he lives with friends. Denis wants to study nursing and his first semester will include biology and math classes. English is his second language, so taking courses in English may be difficult, but he's "excited for the challenge."
3. Elmu, 19
Hometown: Washington, District of Columbia
School: George Mason University, Fairfax, Virginia
Looking forward to: "Learning things that I want to learn. That's probably one of the biggest things. In high school, they tell you, 'You have to learn this.' In college, I can choose."
Nervous about: "One, scheduling. Two, working and finding a way to pay for college because I'm kind of paying out-of-pocket for a lot of stuff so I have to get at least two jobs."
(Andy Dubbin/Fusion)
Elmu moved to the United States from Sierra Leone about a decade ago. His father attended college in Uganda and then in the United States. He will live in an on-campus dorm and plans to study global affairs and conflict resolution. He plans to take advantage of study abroad opportunities and says he feels "like it's about time to go explore far, far away." Being so close to family and the city he's grown up in initially seemed like a drawback, but he wants to work in international affairs, maybe at the Department of State, and thinks Washington is the best place to be. GMU has a large student body and Elmu comes from a high school of no more than 500 students. He thinks "the whole atmosphere of being a freshman again is weird."
4. Maria, 18
Hometown: Staten Island, New York
School: College of Staten Island, Staten Island, New York
Looking forward to: "Learning new stuff and seeing how the new environment is."
Nervous about: "I'm scared of the change. They keep on saying it's a dramatic change."
(Andy Dubbin/Fusion)
Maria is the first in her family to attend college. She moved to the United States from Mexico at age six. She will live at home with her family and commute to school, where she plans to study nursing. As an undocumented student, Maria is ineligible for most types of financial aid. She will need to balance work and a full-time course load. School begins in late August and Maria has already completed an orientation. During orientation, she attended a "jam session, which is like 'just ask me.'" It gave incoming students a chance to hear from current students, who said, "Go to tutoring. It helps. Don't be scared."
5. Sarena, 18
Hometown: Philadelphia, Pennsylvania
School: Hampton University, Hampton, Virginia
Looking forward to: "I'm most looking forward to the classes and the new environment, being on my own."
Nervous about: "I'm nervous about being on my own. So many people want me to succeed and I just don't want to mess that up."
(Andy Dubbin/Fusion)
Sarena chose Hampton because "it's very beautiful" and it will "fit me." She grew up in a "majority Caucasian" neighborhood, but the historically black university will provide a chance to experience a new environment. Sarena, who plans to study nursing, received a full-ride, meaning Hampton is a cost-effective choice. She has a younger brother and several older half-siblings, who did not attend college. Sarena will be eight hours from home, which she thinks might be a "culture shock."
Check back soon. We'll post an update after each student has a few weeks of college life under his or her belt.
Emily DeRuy is a Washington, D.C.-based associate editor, covering education, reproductive rights, and inequality. A San Francisco native, she enjoys Giants baseball and misses Philz terribly.