Hispanics don't like Donald Trump. Who could have guessed? (Only everyone.)
A new Gallup poll finds a significant number of U.S. Hispanics view Trump unfavorably, more than any other candidate from either party.
According to the poll, 77% of U.S. Hispanics have an unfavorable opinion of Trump, with only 12% viewing him favorably. No other candidate comes close to being as disliked as Trump. The next one on the list is Ted Cruz, and his unfavorable rating is 30%.
At least 50% of Hispanics identify as Democrats, and are more likely to support Democratic candidates, Bernie Sanders and Hillary Clinton have the highest favorable ratings at 59 and 35%, respectively, with their unfavorable ratings at 26 and 16%.
But even if you just poll Hispanics who identify as Republican, Trump still is the least favorable candidate at 60%, worse than all others, including Clinton and Sanders.
G/O Media may get a commission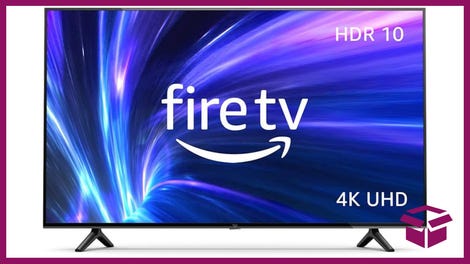 42% Off
Amazon Fire TV 50" 4K Smart TV
Trump has never been Mr. Popularity among U.S. Hispanics. Previous Gallup polls from July and August 2015 put his unfavorability rating at 66%. And that was before Trump doubled, tripled and quadrupled down on his proposed wall along the Mexican border. The more Hispanics learn about Trump, the less they like him.
As part of its assessment of Mitt Romney's loss in 2012, the Republican National Committee released a report in March 2013 saying the party had to address America's changing demographics if they wanted to win in 2016.
"If we want ethnic minority voters to support Republicans, we have to engage them and show our sincerity," the report states.
How's that working out?