George H.W. Bush, the 41st president of the United States, died late Friday night at the age of 94.

Bush's death was announced by a family spokesman.
Bush was part of a lengthy political dynasty, and occupied a place at the heart of the American establishment for decades. In just a ten-year period between 1967 and 1977, he served as a congressman, ambassador to the United Nations and to China, and head of the CIA. He then served as Ronald Reagan's vice president before winning his single presidential term in 1988.
His presidency was dominated by foreign affairs—chief among them the end of the Cold War, the invasion of Panama, and the Gulf War. Bush lost his re-election bid to Bill Clinton in 1992 amid a nasty economic downturn.
G/O Media may get a commission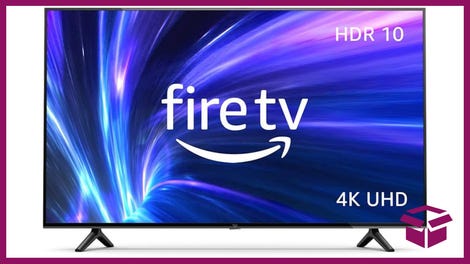 42% Off
Amazon Fire TV 50" 4K Smart TV
In his final years, ill health left Bush mostly wheelchair-bound. During the initial explosion of the #MeToo movement in 2017, at least eight women came forward to accuse him of groping them; the allegations spanned over a period of decades. His spokesman said that Bush had sometimes "patted women's rears in what he intended to be a good-natured manner."
After his presidency—and especially after the election of Donald Trump—Bush's supporters came to view him as the kind of patrician, moderate Republican they apparently didn't make anymore. People who lived through the viciousness of the Reagan years he helped preside over, and who watched Bush win his own presidential victory in part by releasing the Willie Horton ad—widely seen as one of the most racist of all time—may have disagreed with that narrative.

His biggest sin may have been the crucial role he played bringing his son, George W. Bush, into the world.