After 98 events and 16 days of competition, the Olympics have come to an end. We've seen roars of victory and tears of defeat. We've seen #SochiProblems, hysterical reactions and cats fall from arena ceiling. The Sochi Games may be over, but lets commemorate the memorable GIFs it thankfully left behind.
Opening Ceremony Ring Fail

#SochiProblems were well documented before the games even began, but as we all watched live at the Opening Ceremony, this was undoubtedly the trend's most laughable moment. Perhaps even funnier was when half of your gullible Facebook friends fell for the story that said the man responsible was found dead the next day.

Terrifying Large Mascots

What did they do with Charmin bear's son?! I guess it's good these guys didn't get more facetime. Children don't deserve Olympic mascot nightmares.

The Ashley Wagner Face

After skating what she obviously thought was a solid routine, American figure skater Ashley Wagner shakes her head in utter disbelief and then mouths a not nice word.



Rough Week for Skiers

The slopes proved treacherous for many Olympic skiers, making some runs feel like a chicken walker strike.



The Fabulous Johnny Weir

Johnny and Tara Lipinski were the highlight of the Olympics for me. Not only did they deliver awesome figure skating commentary on a daily basis, but their shared Instagram account was social media gold. Here's to hoping they get bumped into the primetime spot in 2018.



Cat Falls from Ceiling

Andddd the #SochiProblem(s) continued as a cat fell through the roof of the Adler Arena, where the Olympic speedskating events are held.



Curling Fail

Look out below!



"The Post"

Leading 2-1 late in the third period and only minutes from gold medals, the United States watched a puck gently slide down the ice toward the Canadian goal… only to watch it AHHHHHHHH-gonizingly tap the left post. The Americans would go on to lose 3-2 in overtime.

G/O Media may get a commission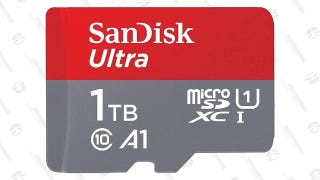 Save $75
SanDisk Ultra 1TB MicroSDXC Card
Via Chicaho Tribune

Teary Farewell Bear

Awwww. We'll miss you too, Sochi.