From my experience in New Mexico, there is no situation that can't be improved upon by getting a green chile-smothered burrito. Turns out that extends to bad public investments as well.
An Albuquerque airport hangar constructed with the help of state funds for an aviation startup now has a new life as a tortilla factory.
Eclipse Aviation made headlines across the Land of Enchantment during the late 2000s, first for its spectacular promises and then for its spectacular self-destruction. The company was founded by a former Microsoft employee to build a new class of "very light jets."
Eclipse has a boom-and-bust relationship with local government in New Mexico. The city and state gave it cash several times, only to have it slip into layoffs and bankruptcy.
Eclipse is still alive following a merger to form a new company, but its former 53,000 square-foot, custom-built headquarters has been for sale for years, and was foreclosed on last February, according to Albuquerque Business First.
G/O Media may get a commission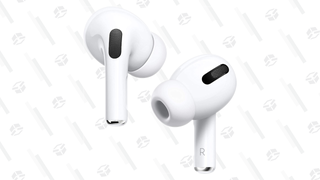 28% Off
Apple AirPods Pro Wireless Earbuds
Local TV station KRQE reports the former hangar is becoming a tortilla factory for New Mexico Foods LLC that will reportedly add 35 jobs. That's a far cry from the 600 jobs promised when Eclipse first moved to Albuquerque, but it's better than nothing.
Plus, I'm pretty sure more people enjoy tortillas than private jets. I don't have any statistics on that, just a gut feeling.