On this day, the final day of Chris Christie's two-term governorship of New Jersey before Democrat Phil Murphy is sworn in Tuesday, newspapers across the country are openly mocking the downfall mourning the loss of the "bombastic," "star-fallen," "crude," "historically unpopular" figure. They laughed. They cried. They did meme roundups.

Here's how the esteemed journalists of America said goodbye.

From NJ.com:
Truly a tough one—choices ranged from Lunar Christie to Old Christie screams at New Christie and La Grande Jatte Christie—but this reporter is partial to Last Supper Christie.
Also from NJ.com:
G/O Media may get a commission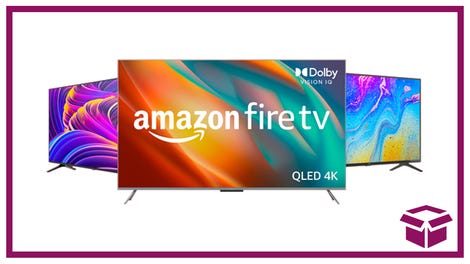 Ooh. stunning.
New Amazon Fire TVs
This headline betrays the spirit of the column, which, at its essence, is "kindly jump off a cliff." Drew Sheneman writes:
"New Jersey was treated to one last helping of ego-driven dementia this week as soon to be ex-governor Chris Christie took his farewell tour to the statehouse and media outlets of the Garden State. ... Maybe that's why his current approval rating rivals that of cholera. He hasn't fooled New Jersey. He's the most unpopular governor, not only in these current United States, but also in New Jersey's long and storied history. I wish him luck in his next venture. He couldn't do much worse than his last.
From Philly.com:
From the Morning Call:
Not overtly celebratory, I'll give you that. But cracking the top 10 on this list of "best moments" is that time Christie ate a donut on Letterman, plus the time he defended himself while eating an ice cream cone on the Seaside Heights boardwalk. Which seems like a pretty brutal political eulogy if you ask me.
Also from NJ.com:
Sheneman's back, baby!!!!
"You'd think he'd be grateful because as a sitting governor it would be inappropriate to show up to work dressed as a sad clown. It's my job to help him play big boy dress up."
The L.A. Times swooped in for a very blunt assessment:
The L.A. Times interviewed one Susie Felber, a Weehawken resident who says she would have rather voted for her neighbor's dog than for Christie:
"We've been counting down the clock," said Susie Felber, a mother of two school-age children who lives in Weehawken, across the Hudson River from midtown New York City.

Felber said she never liked Christie, both because of his combative personality and his policies, particularly his decision to cap school superintendents' salaries.

"If he had run again, I would have voted for my neighbor's dog. I would have voted for anyone to get rid of Christie," she said.

From NorthJersey.com:
Goodbye, Chris Christie. We'll miss ya.