In the last decade, according to U.S. Customs and Border Protection commissioner Kevin McAleenan, there have been two children to die in the custody of the U.S. Customs and Border Protection agency. Both deaths happened this month.
For most ordinary people, the death of two children under 10 years old in such short succession would be a massive red flag that something is seriously wrong with the way that the Department of Homeland Security is going about its business. For New York Republican Rep. Peter King, things are going just fine!

Speaking with Fox News' Julie Banderas on Friday, King was asked about Department of Homeland Security Secretary Kirstjen Nielsen's plan to expand medical screenings for undocumented children detained by CBP or Immigration and Customs Enforcement (ICE) agents—a new initiative enacted in response to the deaths of eight-year-old Felipe Gomez Alonzo and seven-year-old Jakelin Caal earlier this month.
Both Felipe and Jakelin were held in facilities never intended to house children, the New York Times reported earlier this week, with Felipe being detained for twice the mandated limit for that stage of his DHS processing. "They were built for single adults," McAleenan said of the facilities (known as hieleras, the Spanish word for ice box) in a July interview with the Times. "They were not built to handle families and children."
G/O Media may get a commission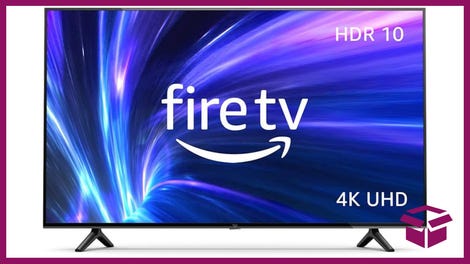 42% Off
Amazon Fire TV 50" 4K Smart TV
Acknowledging that the death of two children in government custody is a bad thing (no shit, dude), King wrongly identified the agency that had them in custody as ICE, insisted that the authorities hadn't done anything wrong, and claimed the following:
I think it's wrong to be piling on here and somehow blaming ICE. They've had hundreds of thousands of people that they had custody of over the years, and I think these are the only two children that have died, certainly in recent memory. So, considering all of that, considering what does happen in housing projects across the country, I think ICE has an excellent record and I'd be reluctant to be doing any piling on here right now, or trying to make political points with this.
Well, jeez, only two kids died while stuck in a massive government bureaucracy wholly unprepared—and seemingly unwilling—to accommodate children. I guess everything's fine, folks! Nothing to see here. Great work all around.