Now that Senator Bob Corker isn't running for re-election, he's all of the sudden speaking quite candidly about the Trump administration. Corker, a Republican representing Tennessee, was once President Trump's ally, but on Wednesday he unleashed a decidedly darker analysis of the White House.
Responding to a question about NBC News' claim that Secretary of State Rex Tillerson considered resigning, Corker told reporters on Capitol Hill that the former Exxon Mobil chairman had prevented the country from descending into chaos. Defense Secretary James Mattis and White House Chief of Staff John Kelly have proved to be beacons of stability too, according to Corker.
"I think Secretary Tillerson, Secretary Mattis and Chief of Staff Kelly are those people that separate our country from chaos," said Corker. "I support them very much."
Corker's perspective seems to be quite common in DC. When Kelly took over as Chief of Staff, pundits and journalists alike lauded the move as stabilizing. Corker, though, continued by suggesting that neither Kelly nor Tillerson were supported in their efforts to prevent a total meltdown. From CSPAN:

"I see what's happening here. I deal with people throughout the administration, and [Tillerson] from my perspective, is an incredibly frustrating place where, as I watch, okay — and I can watch very closely on many occasions — I mean, you know, he ends up not being supported in the way that I would hope a secretary of state would be supported."
G/O Media may get a commission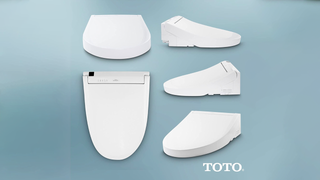 44% off
Toto Washlet Electronic Bidet Toilet Seat
Trump, it's quite clear, is the source of such chaos that Corker refers to — and he didn't deny that when pressed by a reporter who asked if Corker meant Trump when he said Mattis, Kelly, and Tillerson prevent the separate the country from chaos.
"They work very well together to make sure the policies we put forth around the world are you know, sound and coherent," said Corker. "There are other people within the administration, in my belief, that don't."
While "sound" and "coherent" don't necessarily encapsulate the Trump administration's nationalistic foreign policies, Corker's comment implied that it would be considerably worse if Mattis, Kelly, and Tillerson weren't around. And, god, he hopes they stick around.
"I hope they stay because they're valuable to the national security of our nation, they're valuable to us putting forth good policies, they're very valuable as it relates to our citizens feeling safe and secure," said Corker. "I hope he's here for a very long time."