Florida Gov. Rick Scott announced at a press conference Thursday that he will not extend the voter registration deadline in the state, despite concerns Hurricane Matthew will hamper registration efforts.
"I'm not going to extend it," the Republican told reporters in Tallahassee. "Everybody has had a lot of time to register. On top of that, we have lots of opportunities to vote: early voting, absentee voting, Election Day. So I don't intend to make any changes."
Tropical weather from Hurricane Matthew is already making landfall in Florida, where President Obama today declared a state of emergency in several counties. The full force of the category 4 storm—which could escalate to a category 5 hurricane by the time it strikes the coast—is expected to begin battering Florida within hours. Scott has asked more than 1.4 million people who are in the path of the hurricane to flee, warning residents, "This storm will kill you."
The deadline for Floridians to register to is Tuesday, October 11. Nearby South Carolina, which Matthew is expected to strike as it moves up the coast, has already extended its voter registration deadline.
G/O Media may get a commission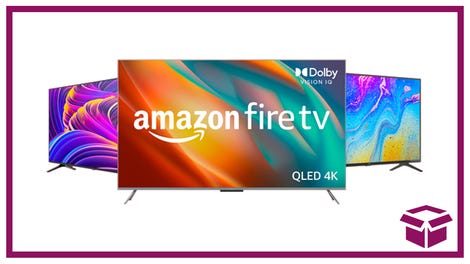 Ooh. stunning.
New Amazon Fire TVs
When a reporter at the Tallahassee press conference raised the point that absentee ballots were being mailed out this week and that the storm may prevent residents from voting early, the governor said people could vote early, by mail and on Election Day.
"It's not like you have just one day in our state" to vote, Scott said. "You've got a lot of opportunities to vote, so it won't have an impact."
Democratic presidential nominee Hillary Clinton's campaign asked Scott to extend the deadline, after Democratic-leaning groups were forced to cancel registration drives ahead of the storm, according to the Miami Herald.
"The one thing that we are hoping and expecting is that officials in Florida will adapt deadlines to account for the storm," Clinton campaign manager Robby Mook told reporters. "Our hope would be that a little bit more time would be given for people that were expecting to get registered before the election."
The Clinton campaign has good cause to request an extension. Most polls show Clinton and her GOP opponent, Donald Trump, running neck and neck in the state, which both need to increase their chances of winning the White House on November 8.
Florida Rep. Debbie Wasserman Schultz told MSNBC that the state's congressional delegation would write a letter requesting that the governor extend the deadline from Tuesday to Friday.
"It's clearly the responsible and essential thing to do, we have people who have been expecting to have a few extra days before that deadline to register to vote," Wasserman Schultz said. "That's the most fundamental right we have is to be able to register and cast our ballot to select our leaders and, you know, I certainly hope Gov. Scott will reconsider."
Hurricane Matthew killed more than 280 people in Haiti..
Terrell Jermaine Starr is National Political Correspondent for Fusion. You can follow him on Twitter @Russian_Starr.