Holy shit, it actually happened: Environmental Protection Agency Administrator Scott Pruitt has FINALLY lost his job.

President Trump made the announcement on Thursday. Pruitt will be replaced for the moment by his deputy, former coal lobbyist Andrew Wheeler.
The news comes after Pruitt was involved in a mind-boggling array of corruption scandals, though it wasn't clear what finally tipped the scales.
G/O Media may get a commission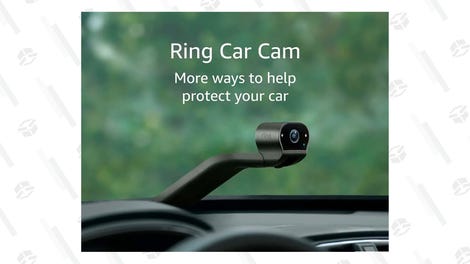 In his resignation letter, Pruitt reportedly complained about the attention caused by the aforementioned scandals, calling them "unrelenting attacks" which have "taken a sizable" toll on him and his family. He also told Trump, "I believe you are serving as President today because of God's providence," which, okay.
During his tenure as EPA administrator, Pruitt spent his time faithfully trying to destroy the environment and engaging in a truly mind-boggling number of grifts, scandals, and public embarrassments. Among them:
The list goes on and on. In fact, Pruitt's resignation was announced just minutes after the New York Times published a report that an EPA aide had been fired after expressing concern that her orders to retroactively alter the administrator's calendar might be illegal.
Just days before stepping down, Pruitt was confronted in a D.C. restaurant and told to "resign before your scandals push you out." It seems he did not heed that advice.
Update, 4:20 p.m.: This post has been updated to include a fuller list of Pruitt's scandals and additional details from his resignation letter.
Update, 5:48 p.m.: Speaking with the White House press pool, Trump said that Pruitt had not been pushed out of the position, but had made the decision himself to resign. Trump said Pruitt told him: "Look, I have such great confidence in the administration. I don't want to be a distraction."
Update, 10:06 p.m.: The Washington Post has more details about how Pruitt lost his job, which seems less like a resignation and more like him being canned in Trump's trademark chickenshit way:
In the end, according to two administration officials familiar with internal discussions, Trump forced Pruitt out Thursday without speaking to him — instead having his chief of staff call the Environmental Protection Agency around midday to say it was time for Pruitt to go.
The Washington Post report also illustrates further just how much of a worm Pruitt was when he was in Trump's presence:
Pruitt's survival came from being in the line of eyesight — angling to hang around the West Wing while lavishing Trump with praise, telling the president he was "brilliant" and a political revolutionary, according to people who have attended meetings with him.

The two men also commiserated about the "deep state," along with current and former aides, conspiring against them.
By far the best part, however, is the deep sadness felt by all of the guys who thought Pruitt was doing a bang-up job.
"The president should have protected him better. I'm extremely disappointed. He's the only Cabinet secretary who has done what he was told to do," America First donor Doug Deason told the Post. "This is one of the only big blunders of his administration...I have no idea why the president is doing it. He is giving in to the loony left and is making a huge mistake."