As President Donald Trump digs in his heels over his policy of forcibly separating undocumented children from their parents at the U.S. border, one Guatemalan asylum-seeker isn't waiting for Washington to hash out a possible legislative fix to this White House-manufactured crisis: She's taking the Trump administration to court.

In a lawsuit filed Tuesday in the U.S. District Court for the District of Columbia, Beata Mariana de Jesus Mejia-Mejia demanded the government reunite her with her seven-year-old son, who was taken from her after the pair crossed into the United States without documentation last month and were detained by Border Patrol agents.
In the suit, Mejia-Mejia claims her young son—identified only by the initials D.M.—"was inexplicably ripped away from her and then sent to another facility to be detained alone" two days after they'd crossed into the U.S. near San Luis, AZ, seeking asylum.
According to the complaint:
Men dressed in green uniforms (border agents) told Ms. M. they needed to take her son and would not tell her why. Ms. M. said "no" and demanded an explanation, but they would not tell her why they needed to take her seven-year-old son, and they took him anyway. The border agents did not tell Ms. M. where they were taking her son. When D.M. was taken away from his mother, he was screaming and crying and did not want to be taken away from his mother. That was the last time Ms. M. saw her son.
G/O Media may get a commission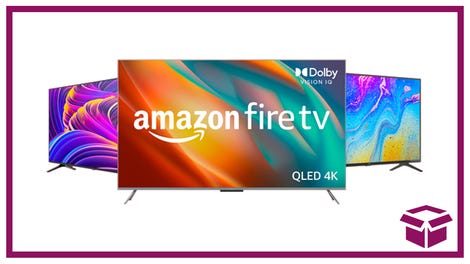 Ooh. stunning.
New Amazon Fire TVs
The complaint also said D.M. is believed to be detained in a facility near Phoenix. In the four weeks since he was separated from his mother, the pair has only spoken once by phone, where, according to the complaint: "Ms. M. could clearly hear her son saying "Mama! Mama! Mama!" in a distressed voice over and over and over again."
Mejia-Mejia was released from federal custody on June 15 after posting bail. But four days later, she still doesn't have her son back, according to the court filing. As a result, she is suing the Trump administrations' top immigration enforcers—including ICE, CBP, and DHS as departments, as well as ICE acting Director Thomas Homan, DHS secretary Kristjen Nielsen, and Attorney General Jeff Sessions—to reunite her with her child and to be compensated for the pain and suffering caused by their separation.
In an email to Splinter, Kenneth Wolfe, spokesman for Health and Human Services' Administration for Children and Families, declined to comment on the suit or D.M.'s condition, saying simply: "For the safety and security of minors in the unaccompanied alien children program, we do not identify children in the program."
Notably, Mejia-Mejia's lawsuit does not challenge the Trump administration's practice of separating undocumented immigrant families itself, according to NBC News' analysis. Still, the horrifying context under which her case has been filed is noted in the suit's opening lines, which read:
The administration's attempts at obscuring of this blatantly unconscionable practice within its own borders begs this Court give pause to reflect on history and the evils this nation has fought to defeat.
The lawsuit was filed the same day New York Governor Andrew Cuomo announced he would also file a "multi-agency lawsuit" against the Trump administration over its children detention policy.