On Wednesday, the New York Times published an op-ed from actress Salma Hayek detailing her sexual harassment at the hands of Harvey Weinstein as well as the professional punishment that she faced as a result of resisting him.
The op-ed is both sad and infuriating. Hayek describes the work she put into getting the 2002 film Frida, which she produced and starred in, made for Weinstein's Miramax studio. She says that Weinstein made near-impossible demands on her in retaliation for her rebuffing his sexual advances—demands that she nevertheless met. There is also a truly appalling and heartbreaking moment in which Weinstein successfully orders an unwilling Hayek to film a gratuitous full-frontal sex scene with another woman. Her account is yet another extremely horrendous example of Weinstein's inhumane abusiveness. And Weinstein chose to respond personally—something he has not done for the vast majority of his accusers.
Last night, Weinstein's team issued this shamefulstatement.
Mr. Weinstein regards Salma Hayek as a first-class actress and cast her in several of his movies, among them Once Upon a Time in Mexico, Dogma, and Studio 54. He was very proud of her best-actress Academy Award nomination for Frida and continues to support her work.

While Jennifer Lopez was interested in playing Frida and at the time was a bigger star, Mr. Weinstein overruled other investors to back Salma as the lead. Miramax put up half of the money and all of the P&A; the budget was over $12 million. As in most collaborative projects, there was creative friction on Frida, but it served to drive the project to perfection. The movie opened in multiple theaters and was supported by a huge advertising campaign and an enormous Academy Awards budget.

Mr. Weinstein does not recall pressuring Salma to do a gratuitous sex scene with a female co-star and he was not there for the filming. However, that was part of the story, as Frida Kahlo was bisexual and the more significant sex scene in the movie was choreographed by Ms. Hayek with Geoffrey Rush. The original unibrow used was an issue because it diverted attention from the performances. All of the sexual allegations as portrayed by Salma are not accurate and others who witnessed the events have a different account of what transpired.

Ed Norton, who was Ms. Hayek's boyfriend at the time, [worked with Mr. Weinstein on the rewrite of the script in Mexico] did a brilliant job of rewriting the script and Mr. Weinstein battled the W.G.A. to get him a credit on the film. His effort was unsuccessful to everyone's disappointment.

By Mr. Weinstein's own admission, his boorish behavior following a screening of Frida was prompted by his disappointment in the cut of the movie—and a reason he took a firm hand in the final edit, alongside the very skilled director Julie Taymor.
Weinstein going out of his way to take credit for Frida's success and continue undermining the work and art of a woman whose creative freedom he personally curtailed is pathetic and deeply troubling. But what's even more troubling is the fact that a pattern is beginning to emerge: Weinstein is saving his nastiest attempts to smear his accusers for women of color.
Back in October, Lupita Nyong'o also penned a NYT op-ed about the harassment Weinstein put her through. Weinstein's team responded, saying, "Mr. Weinstein has a different recollection of the events, but believes Lupita is a brilliant actress and a major force for the industry. Last year, she sent a personal invitation to Mr. Weinstein to see her in her Broadway show Eclipsed."
G/O Media may get a commission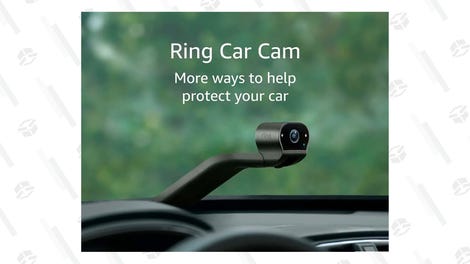 The Eclipsed detail was one that Nyong'o had already mentioned in the op-ed. Weinstein's inclusion of it was clearly meant to discredit her in the same way that his wielding of photos he had taken with various accusers meant that their continued professional cordiality precluded any kind of harassment or abuse.
While Weinstein did specifically name Ashley Judd—whose allegations against him were part of the initial New York Times story about his abuses—in the direct aftermath of the story's release, he has mostly stayed away from replying specifically to his accusers. He has not addressed allegations from Gwyneth Paltrow, Cara Delevingne, Angelina Jolie, or Rose McGowan, for example. The fact that he chose to reply to Nyong'o, whose allegations were published weeks after the initial exposé and who was one of the few women of color to come forward with allegations, added a racial dimension to Weinstein's abuse. It undermined black women's credibility and, as Feminista Jones pointed out, sent the "message to black women that they can't be harassed, they can't be assaulted."

Weinstein did respond to accusations from actress Brit Marling soon after Nyong'o's op-ed, but even there, the difference in his approach to a white woman is clear. The statement simply reads: "Brit Marling is a super talented actress and writer. Mr. Weinstein has a different recollection of the events."
Now that he has gone after Hayek in an even more extreme and disgusting way, it seems obvious that Weinstein's misogyny is tinged with racism. Whether this is because he presumes that women of color are easier to write off as creators, that their words just aren't as believable, or that their bodies are only sexual objects and therefore unable to be violated the way white women's bodies can be, the racist overtones are now impossible to deny.