Sometimes it feels like Hollywood exists to screw over Asian actors.
On Monday night came the news that, once again, an explicitly Asian role has been filled by a white actor. Ed Skrein (aka the original Daario on GoT and Ajax in Deadpool) will be joining the cast of the Hellboy reboot as Major Ben Daimio, an employee of the Bureau for Paranormal Research and Defense. Daimio is a Japanese American character. Ed Skrein is definitely not Asian, let alone of Japanese descent. Sigh, here we go again.
Given that the reboot of the cult classic is missing two key ingredients—Guillermo Del Toro and original star Ron Perlman—I'm not sure folks should get their hopes up too high in general. And the casting department probably found it "safer" to go with an actor with a successful Marvel movie under his belt. But even if they pull a Ghost in the Shell and simply name the character Major and drop the actual Japanese name, it doesn't excuse the whitewashing of a character whose lineage goes back to World War II-era Japan. Uproxx has a great explanation about Daimio and his heritage:
Daimio's family history in the Hellboy universe is complex. The grandson of a WWII era Japanese Imperial assassin and witch called the Crimson Lotus, Daimio's father was raised in America by his aunt when the Crimson Lotus was put on trial for war crimes. Ben Daimio is the product of his father's second marriage. So even before the were-jaguar incident, Daimio was intrinsically tied to the world of the paranormal through his paternal grandmother.
Not only is this a clearly racially defined story, it's also an interesting story. But whiteness trumps all.
Hollywood saw how huge the backlash was to Scarlett Johansson's casting in the lackluster Ghost in the Shell reboot. It saw how huge the backlash was to Emma Stone's casting as a half-Asian person in Aloha. The industry has withstood controversies surrounding the whitewashing or deletion of Asian characters from Iron Fist to Ni'ihau to Death Note to Doctor Strange. And once again, Hollywood simply does not care.
G/O Media may get a commission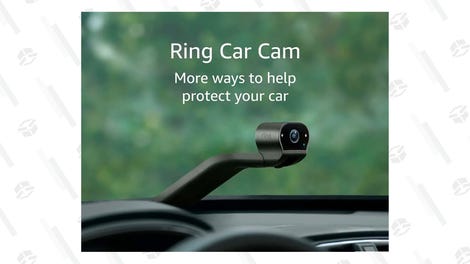 Whitewashing not only decimates Asian American characters and cultures, but it serves to keep Asian American actors out of work. It allows casting directors to justify continuing to cast white people because Asian actors simply don't have the resume that their white counterparts do. The two Asian stars of Hawaii Five-0 JUST left the show amid a scandal around their unequal pay with their white costars.
For all the grandstanding Hollywood has been doing lately in an effort to increase diversity, it sure seems like they're just as committed to denying Asian roles to Asian actors. I'll just be here waiting for that Ali Wong/Randall Park romcom.