The legalization of weed is great for many Americans, but it's particularly great for Americans with vaginas—who, for too many years, have been deprived of pot's health benefits.

For centuries, women turned to cannabis to treat symptoms of PMS, improve their sex lives, and reduce anxiety. But since the United States criminalized marijuana in the 1930s, fewer and fewer women have enjoyed cannabis' soothing powers. Thankfully, as more states move to legalize medical and recreational pot use, women today are finally able to explore these benefits.
This month, Pennsylvania became the 24th state to legalize medical marijuana. Four more states and the District of Columbia have already legalized marijuana for recreational use, and states including California, Nevada, Arizona, and Maine are expected to join that list soon.
Against this backdrop, the past year has seen one after another promising development for weed and women's health. Some have generated celebratory headlines, others have traveled largely under the radar. In honor of 420, I've rounded up the most exciting recent developments. Read on, and see how you stand to benefit.
Got cramps? Your doctor could soon write you a prescription for weed.
G/O Media may get a commission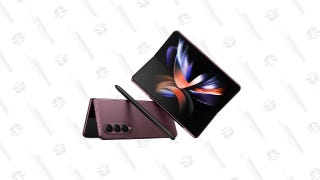 Save Up to $300
Galaxy Z Fold4
Last week, New Jersey lawmakers introduced legislation that would allow women to obtain medical marijuana prescriptions to treat PMS. If the proposal passes, the move could be a huge step forward for women seeking relief from cramps and other symptoms.
In some states where medical marijuana is legal, premenstrual dysphoric disorder, or PMDD—an extreme and debilitating form of PMS—is already on the list of approved ailments for medical marijuana.
But only 3% to 5% of menstruating women suffer from PMDD, while nearly 80% to 90% of menstruating women suffer from PMS. New Jersey's legislation could set the stage for other states to follow suit, potentially helping millions of women.

Ready for that prescription? Whoopi Goldberg's got you covered.
The New Jersey lawmakers who introduced the pot proposal said they were inspired by none other than noted View co-host and EGOT winner Whoopi Goldberg.
In March, Goldberg made headlines when she announced that she was launching a company that would make cannabis products specifically for women on their period. The company, called Maya & Whoopi, will offer four marijuana-infused products: a balm, a tincture, sipping chocolate, and a bath soak—all meant to relieve pain associated with menstruation.
"For me, I feel like if you don't want to get high high, this is a product specifically just to get rid of discomfort," Goldberg told Vanity Fair. "Smoking a joint is fine, but most people can't smoke a joint and go to work."
"This, you can put it in your purse," Goldberg continued in her interview. "You can put the rub on your lower stomach and lower back at work, and then when you get home you can get in the tub for a soak or make tea, and it allows you to continue to work throughout the day."

There's more! Say hello to the 'weed tampon.'
The California-based company Foria first generated buzz when it introduced a weed-infused sexual lubricant designed specifically for women back in 2014. But the company decided to one up itself this year when it launched "Foria Relief," a cannabis-infused vaginal suppository casually dubbed the "weed tampon."
Practically speaking, Foria Relief isn't an actual tampon—it just kind of looks like one. Made from organic cocoa butter, THC oil, and the active cannabinoid CBD, the product is meant to aid with cramping. As the suppository dissolves, the THC and CBD are absorbed internally, which helps with muscle relaxation—without giving the user a head high.
According to Foria, "The vaginal suppository format helps deliver the medicine directly to where it is needed most."

You can now buy a strain of pot that promises to improve your sex.
In case you weren't already aware—weed is a fantastic aphrodisiac.
Of course, finding a strain that makes you a horny sex-goddess and not a hungry couch potato can take some time. Luckily, one company, Paradigm Medical Marijuana, is trying to remove the guesswork with a strain called SexxPot, marketed specifically to women as the perfect grass to get in the mood.
According to the creators of SexxPot, the strain is comparatively lower in THC (around 14%), which means users won't get too high (read: couch locked) and instead be able to focus on sexual sensations. If SexxPot isn't sold in your area, strains including Pineapple Jack, Cinderella 99, and Super Lemon Haze are also known to get the job done.

These scented cannabis-infused lotions can soothe your aching muscles.
Women's aches and pains extend beyond menstruation, of course—and a number of marijuana companies are now selling fragrant, cannabis-infused topicals to target discomfort ranging from tender breasts to sore muscles. The Colorado-based Apothecanna, for example, sells several pain-relieving lotions, which boast anti-inflammatory properties. It also sells a "calming cream" made with lavender and chamomile.
And in case you are, in fact, looking for additional menstrual relief, Colorado's Mary Jane's Medicinals sells a salve that claims to ease the pain of period cramps and also offer anti-aging benefits. What more could you want?

Calm your nerves and satisfy your sweet tooth at the same time.
Marijuana is lauded for its anti-inflammatory and anxiety-fighting properties, and these powers stem largely from the cannabinoid CBD. So it's no surprise that a growing number of companies have begun to make products heavy on the CBD and light on the THC, so consumers can enjoy these benefits without experiencing psychoactive effects.
One of the most delightful of these products is CannaHoney, a honey made directly from the marijuana plant by specially trained bees. This is not a cannabis-infused honey; the bees are making the honey straight from the CBD plant. The notion of tea with honey just got a lot more compelling.

Go for the ganja yoga.
For many women, few activities are more calming than a great yoga class. So why not enhance those affects and add some marijuana?
Believe it or not, "ganja yoga classes" are a thing, at least in cities including San Francisco and Toronto. Adding marijuana to the practice is meant to help students relax and enter into a more spiritual head space. So the next time you're feeling overwhelmed or anxious, consider toking up and hitting some child's pose. If it's legal, of course.
Taryn Hillin is Fusion's love and sex writer, with a large focus on the science of relationships. She also loves dogs, Bourbon barrel-aged beers and popcorn — not necessarily in that order.