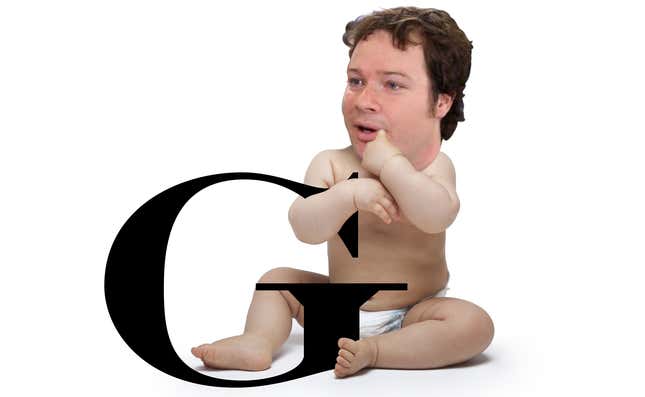 On Thursday morning, the world learned that Bryan Goldberg has won the bidding for Gawker.com, the now-defunct sister site of our sister sites, which was sold as part of the bankruptcy process around Gawker Media, their now-defunct parent company. (It's been an eventful couple of years.) Goldberg, who won the bidding by spending a reported $1.35 million, is the founder of Bleacher Report, the only site to ever successfully underestimate the intelligence of sports fans, and Bustle, the only site ever created about women's issues. He is also, evidently, someone who has many spicy Facebook takes. A scan through comments he has made on the platform shows that Goldberg has a number of fun opinions about, among other things, homeless people, socialism, affirmative action, and issues connected to the #MeToo movement.
Here he is opining positively on the Trump administration's rollback of environmental regulations, for example:
He has also used the social-networking platform to express his view that social justice warriors and their anti-capitalist sentiments have gone too far:
And advocated an extremely detailed plan for shipping homeless people to rural areas:
And expressed disdain for affirmative action, a scourge he's glad to see finally being eradicated:

And lauded President Trump's handling of that whole Russia thing:
Surprisingly, for a guy who founded a women's site, he seems to struggle with some of the nuances around conversations around sexual assault. In a conversation earlier this year, he expressed skepticism for the idea, outlined in an essay on The Establishment by Ijeoma Oluo, that college-age men might ply with women with alcohol in order to aid in having sex with or even assaulting them, behavior that Oluo argued could be classified as abusive. (One study showed that three-quarters of college-aged women who reported having been raped said they were intoxicated at the time.)
We were inspired to look into his commenting history after a tipster, who asked not to be identified, sent along screenshots that appear to show Goldberg fretting about the "massive" problem of immigrants arriving in Europe, and their troublesome "birth rates." In them, the opinion—shared by many on the right as well as some of the country's most enthusiastic racists—that Europe is being overrun by immigrants who do a lot of crimes and are unable to assimilate is expressed.
The race, religion, and national origin of the immigrants in question goes unmentioned by Goldberg; we wouldn't like to make assumptions about what these might be. Another post, though, amounts to a short essay on the way these unspecified immigrants "are not and will not assimilate."

The language here—"This is an existential issue"—mirrors the opinions of far-right anti-Muslim think tanks like the Gatestone Institute, and similar sentiments have been expressed by literal white supremacists like Richard Spencer. (To be clear: Goldberg is positively not a white supremacist.) The comments appear to have been made under a post by someone with a private account, meaning we have been unable to independently verify them. However, our own scan through Facebook shows that Goldberg does indeed use the unique pattern of capitalization ("Liberals," "the Left," "Immigrants") evidenced in the screenshots.
Goldberg— who by purchasing Gawker.com generated more news than he had since the time he was the first and only person to determine that women might want to read about both politics and beauty tips — declined to comment on the record when reached by Splinter.

It's worth noting here, apropos of nothing, that Gawker.com previously referred to Goldberg as "an asshole"and "not a smart man." 
If you have information on Bryan Goldberg's spicy Facebook takes, or anything else we should know, please email tips@gizmodomedia.com or tips@splinternews.com