This week, the Department of Homeland Security released new enforcement guidelines, making it clear that it would be accelerating the deportation machinery built out by the Obama administration.
The new rules include expanding the definition of criminality as a means to deport more people, stripping undocumented immigrants who have been in the country for fewer than two years of basic due process to expedite deportation proceedings, reinstating a program that enlists local police officers as immigration enforcers, and building more detention centers to accommodate a potentially staggering number of immigrants caught up in this system.
It's also been two weeks since ICE raids detained more than 700 people, including two DACA recipients. These methods and regulations are designed to make people fearful, and they're working.
"Families don't want to send their kids to school. They are worried that they might get picked up when they're on their way," Montserrat Garibay, a teacher and vice president of the teachers' union for the Austin Independent School District, told me last week. "It's just very heartbreaking because the families don't really know what to do at this point."
Garibay, along with other teachers in her district, have been conducting a series of trainings to help families who may be impacted by future raids to prepare as best they can. Among the documents they're distributing is one simply called "Information and Emergency Plan."
G/O Media may get a commission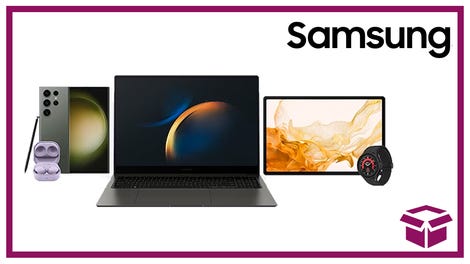 24 hour deals
Discover Samsung - Daily Deal
It reads like a living will, and in a way, that's what it is: "In the case that we are not here and available to care for our children, it is our desire that our children be cared for by…" is followed by a space to fill in names and contact information. There's a section on utilities and bank statements, a place to fill in the company that gets your rent check at the end of every month, a place to list family members in and outside of the United States, and a space for your child's favorite toy.
It's a stark reminder of how the more banal aspects of daily life—where you keep a spare set of keys, your checking account number, writing down the name of a neighbor who can drive your kids to school—can mean the difference between relative safety and dangerous chaos for immigrant families around the country.
With the threat of more raids looming, this is how you prepare to disappear: