Justin Bieber, a naturally occurring phenomenon known to induce screams in teenage girls, crashed the senior prom at Southern California's Chatsworth Charter High School spring. Unsurprisingly, the latter-day Brat Pack member was warmly received.
It may hard to believe, in this age of cringey promposals and corsage delivery via drone, but some celebrities actually attend their own proms as pre-fame civilians. That's right, Justin: these brave, noble souls went to prom back when they had to walk 10 miles to the school gym in head-to-toe chiffon, and long before they had 24-hour professional stylists to surveil the state of their brows from the shadows.
Scroll down to see what more than two dozen very recognizable faces looked like before stardom—with a few notable exceptions, including Lance Bass and Danielle Fishel's exquisite Boys Meets World-*NSYNC formalwear fusion—but after squeezing into the Jessica McClintock strapless dress that Mom spotted on clearance at the outlet mall.

Matthew McConaughey
G/O Media may get a commission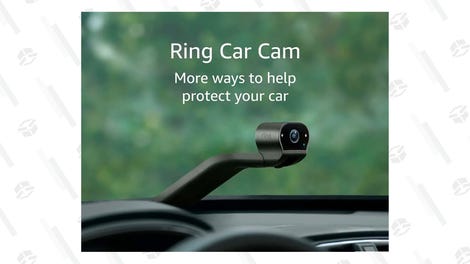 Looking even better than all right, all right, all right.

Jimmy Fallon
If only the future Tonight Show host could have auditioned for a 1992 version of Twilight.

Jack Antonoff and Scarlett Johansson
But who did Lena Dunham take to prom?

Danielle Fischel and Lance Bass
If you ever find yourself time-traveling incognito to the late '90s, wear an exact replica of Topanga's chunky heel and no one will suspect a thing.

Taylor Swift
Real-Life Taylor Swift chose a more conservative prom look than Evil Brunette Taylor Swift's red dress from the "You Belong With Me" video.

Britney Spears
"Baby One More Time" was released as a single when Britney was just 16, but for prom, she'd wisely nix the schoolgirl outfit in favor of a cute dress.

Brad Pitt
Brad Pitt graduated from Missouri's Kickapoo High School, which— according to an unofficial student motto—has been "flushing the competition since 1972."

Sarah Palin
Sarah, Todd, and their respective haircuts would elope six years after this photo was taken.

Wiz Khalifa
How could anyone bring themselves to pout while rocking a salmon-on-salmon tie and tuxedo vest?

Bruno Mars
In case you were wondering what Bruno Mars looked like in high school, he looks exactly like what Bruno Mars continues to look like in 2015. Now you know.

Adam Levine
This shot of the Maroon 5 frontman as a teenager proves that insufferable douches aren't made, they are born.

Michelle Obama
That First Leg Slit, though.

LeBron James
LBJ married his high school sweetheart Savannah Brinson in 2013. They have three kids.

Kim Kardashian
Long before Kanye, Kris, and even Ray J, Kim K went to prom with Michael Jackson's nephew T.J., her high school boyfriend.

Kobe Bryant and Brandy
Kobe invited Brandy to his prom as a friend. She still has the corsage.

Blake Lively
Blake Lively had already starred in The Sisterhood of the Traveling Pants by the time her prom came around, so—in accordance with American high school tradition—Access Hollywood was live on the scene.

Julia Roberts
May we all for at least one moment in our lives be as happy as Julia Roberts looks here.

Jon Hamm
This is the last known photo of Dick Whitman.

RuPaul
There is no better prom date on the face of the Earth than RuPaul, although we wouldn't turn down a slow dance with Bianca Del Rio.

Will Ferrell
Will Ferrell will forever reign as prom queen of our hearts.

Usher
The DJ presumably had them falling in love.

Nicole "Snooki" Polizzi
That's an updo worthy of a true Jersey princess.

Ellen DeGeneres
Ellen and her prom date reunited to recreate this glorious photo on her talk show, plaid dress and all.
Molly Fitzpatrick is senior editor of Fusion's Pop & Culture section. Her interests include movies about movies, TV shows about TV shows, and movies about TV shows, but not so much TV shows about movies.