If there's anything most people don't know enough about, it's their own sexual organs. This can be blamed on a lot of things, from bad sex education to negative cultural messages about exploring one's sexuality—and when it comes to sexual health, it can lead to serious problems.
To help fill in the gaps a bit, an OB/GYN spent an hour on Thursday afternoon answering questions from users on Tumblr—which is maybe the best platform for such a discussion. A blogging haven for politically involved teens and young adults, Tumblr regularly hosts Answer Time sessions with leaders from various areas of interest, and today's expert was the medical director for Planned Parenthood, Dr. Raegan McDonald-Mosley.
The questions for McDonald-Mosley ranged from basic health issues that most teens probably type into Google at some point or another to more complex queries about the nuances of gender identity. Looking through the archive of the Answer Time session, which now lives in full on Planned Parenthood's Tumblr, is like looking through the curious brains of a population that's clearly suffering from a lack of information about sex and gender.
What's great about this particular Tumblr Answer Time is that it provides a really good look at some of the questions teens might ask in a great sex education class—but don't or can't, for a slew of reasons. This is one of those realms that really benefits from anonymity—it's one thing to raise your hand in class and ask a teacher if it's normal for you vagina to behave a certain way, it's quite another to do so from the comfort (and privacy) of your computer.
I could talk about the reasons why I admire this particular Answer Time forever—teens thrive on Tumblr, teens benefit from having good information about sex, not all teens get a fair shot at learning about sex, et cetera, et cetera. But instead, I've rounded up 11 questions answered by McDonald-Mosley that could serve as a model for sex ed curricula of the future.
G/O Media may get a commission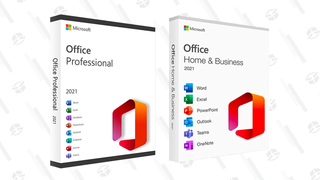 89% off
Microsoft Office Professional 2021 Lifetime License
Hannah Smothers is a reporter for Fusion's Sex & Life section, a Texpat, and a former homecoming princess.