As of yesterday, all nine seasons of Seinfeld are now available for streaming on Hulu. Following the Upper West Side misadventures of stand-up comedian Jerry Seinfeld (as a fictionalized version of himself), this "show about nothing" is often hailed as one of the — if not the, without reservations — best sitcoms ever. Despite the strength of its central ensemble, the Seinfeld role that's arguably had the greatest impact on the course of television history is one that was shared by dozens of performers: Jerry's girlfriend.
Seinfeld aired on NBC from 1989 to 1998, during which time Jerry dated a lot of women — we counted 70 — whom he typically broke up with for ridiculous reasons or virtually imperceptible character flaws. To fill the show's seemingly endless demand for female guest stars, the show's casting directors managed to produce a seemingly endless supply of young, funny, and beautiful actresses still relatively new to Hollywood.
In the '90s, Seinfeld effectively became a proving ground for women in comedy. Dating Jerry's character launched the careers of an unthinkable number of future household names (and at least one future Oscar winner). Friends, Gilmore Girls, Sex and the City, Desperate Housewives: these are just a handful of the shows to feature Seinfeld alumnae in starring roles. You'll find you know others well from Arrested Development, Mad Men, The West Wing, Curb Your Enthusiasm, and many, many more beloved series.
A great deal of Seinfeld's former girlfriends became TV journeywomen, finding a continuous stream of acting work — you might know the face, but not the name. Still others saw their careers in show business fizzle soon after Seinfeld. But trust us: scroll down, and you'll be shocked by how many of these women you recognize.

Season One
Laura (Pamela Brull) – "The Seinfeld Chronicles"
G/O Media may get a commission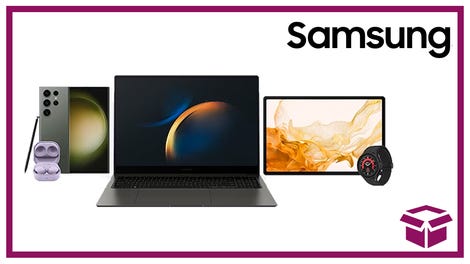 24 hour deals
Discover Samsung - Daily Deal
Airdate: July 5, 1989
Then: In the Seinfeld pilot, Michigan native Laura comes to visit Jerry in New York, staying in his apartment, which he interprets as romantic interest. As it turns out, she's engaged, but he's stuck accompanying her on a five-hour boat trip around Manhattan
Now: Brull's most recent IMDb credit is from 1996. In the early '90s, she could be found in one-off roles on Saved by the Bell: The New Class and Matlock. Today, she's a real estate agent in Los Angeles.

Vanessa (Lynn Clark) – "The Stakeout," "The Stock Tip"
Airdates: May 31 and June 21, 1990
Then: To ask her out on a date, Jerry stalks Vanessa, an attorney, at her office. Their relationship fizzles after they spend a rainy weekend trapped together in a bed and breakfast.
Now: Clark later appeared on Friends and Melrose Place, and co-starred on the short-lived CBS series Grapevine.

Season Two
Marlene (Tracy Kolis) – "The Ex-Girlfriend"
Airdate: January 23, 1991
Then: Jerry starts dating George's (Jason Alexander) ex-girlfriend when he picks up his friend's books from her apartment. She dumps Jerry after seeing his act.
Now: Kolis made the '90s sitcom rounds on Mad About You, Coach, and Partners, and even returned to Seinfeld playing another character (a Monk's waitress who rejects George) three years later.

Donna (Gretchen German) – "The Phone Message"
Airdate: February 13, 1991
Then: Donna and Jerry break up after he learns that she loves a Dockers commercial he hates.
Now: German has appeared on Home Improvement, Star Trek: Deep Space Nine, and Modern Family.

Elaine (Julia Louis-Dreyfus) – "The Deal"
Airdate: May 2, 1991
Then: Jerry and Elaine dated before the show's timeline begins, but in "The Deal," they give their relationship another go, first devising a series of rules ("spending the night is optional," for instance) to protect their friendship.
Now: Louis-Dreyfus is one of the most successful — and hilarious — women on television. She's won a total of five Emmys (and been nominated for 18), not only for playing Elaine, but also for her lead roles on CBS' The New Adventures of Old Christine and HBO's Veep.

Mary (Margaret Reed) – "The Baby Shower"
Airdate: May 16, 1991
Then: Three years after Jerry falsely promised to call her after a date, she confronts him in a glorious rage at a baby shower.
Now: Today, Reed is one of a rarefied few performers to have completed the Law & Order, Law & Order: SVU, and Law & Order: Criminal Intent trifecta.

Season Three
Sherry (Cynthia Szigeti) – "The Library"
Airdate: October 16, 1991
Then: When the New York Public Library squeezes Jerry for the fine for a long-overdue copy of Tropic of Cancer, he reconnects with his high school girlfriend to find out what happened to the steamy book.
Now: Cynthia Szigeti would work with Seinfeld co-creator Larry David again on Curb Your Enthusiasm, on which she played the leader of an incest survivors support group.

Isabel (Tawny Kitaen) – "The Nose Job"
Airdate: November 20, 1991
Then: Jerry describes his conflicted feelings for Isabel, a very attractive but very ditzy actress, as a chess game between his brain and his penis.
Now: The Whitesnake video vixen became a reality TV fixture in the mid-2000s, as seen on The Surreal Life and Celebrity Rehab with Dr. Drew.

Gina (Gina Gallego) – "The Suicide"
Airdate: January 29, 1992
Then: Jerry starts hooking up with Gina, his scary neighbor's girlfriend, when the aforementioned scary neighbor falls into a coma.
Now: Gallego had small but memorable roles in Erin Brockovich and Adam Sandler's Mr. Deeds remake. You might recognize her as Callie Torres' (Sara Ramirez) homophobic mom on Grey's Anatomy.

Angela (Melinda McGraw) – "The Good Samaritan"
Airdate: March 4, 1992
Then: Jerry initially means to confronts this hit-and-run driver, but has a change of heart when he sees how attractive she is. Later, he has a second change of heart when he realizes the car Angela crashed into belongs to his longtime crush Becky Gelke.
Now: McGraw had recurring roles on Mad Men as Don's paramour Bobbie Barrett and on The West Wing as the replacement campaign manager for Arnold Vinick (Alan Alda). She also played Commissioner Gordon's wife, Barbara, in The Dark Knight.

Nina (Catherine Keener) – "The Letter"
Airdate: March 25, 1992
Then: Nina is the artist who paints that infamous portrait of Kramer (Michael Richards) — "a loathsome, offensive brute," as the artwork's buyers describe him — but Jerry breaks up with her after she writes him a love letter plagiarized from a Neil Simon play.
Now: Catherine Keener has been nominated for the Best Supporting Actress Oscar not once, but twice: for 1999's Being John Malkovich and 2005's Capote.

Unnamed girlfriend (Nina Tremblay) – "The Keys"
Airdate: May 6, 1992
Then: No kidding — this character is known only as "Jerry's Girlfriend." She and Jerry come back to his apartment when the movie they'd gone to see was sold out, but they're interrupted by Kramer, who has a copy of Jerry's keys.
Now: The timeless role of Jerry's Girlfriend seems to have been Tremblay's last foray into show business.

Season Four
Naomi (Jessica Lundy) – "The Bubble Boy"
Airdate: October 7, 1992
Then: Naomi finds out Jerry told George that her laugh sounds like "Elmer Fudd sitting on a juicer."
Now: You may have seen her on anything from Two and a Half Men to Pushing Daisies, but Lundy's most interesting credit is perhaps Some of My Best Friends, an ill-fated gay-straight Odd Couple update on which she played Jason Bateman's sister.

Sandra (Lisa Malkiewicz) – "The Cheever Letters"
Airdate: October 28, 1992
Then: Jerry tries his best to keep up with Sandra's dirty talk, but she's horrified when he makes a reference to "the panties [her] mother laid out for [her]."
Now: In 1994, Malkiewicz played a secretary in Tim Burton's Ed Wood. She also appeared in a horror film with the amazing title Jugular Wine: A Vampire Odyssey.

Marla (Jane Leeves) – "The Virgin," "The Contest"
Airdates: November 11 and 18, 1992
Then: Marla is a virgin who's prepared to have sex for the first time with Jerry, but changes her mind when she learns about the no-masturbation contest he's participating in with his friends. She (wisely) chooses to sleep with John F. Kennedy, Jr. instead.
Now: Leeves most recently co-starred on Hot in Cleveland, but we'll always remember her as Daphne Moon from Frasier.

Tia (Jennifer Campbell) – "The Airport," "The Pick"
Airdate: November 25 and December 16, 1992
Then: Calvin Klein model Tia cuts ties with Jerry after she sees him picking his nose, though he maintains he was simply scratching an itch.
Now: Campbell, a Miss Hawaiian Tropic International winner, also appeared on Frasier, Boy Meets World, and Baywatch.

Gail (Anita Barone) – "The Shoes"
Airdate: February 4, 1993
Then: Gail never kissed Jerry during their short relationship, but she does smooch Kramer, who'd snubbed her.
Now: Barone played Jeff Foxworthy's wife in the first season of The Jeff Foxworthy Show. She's also been seen on Parenthood, Desperate Housewives, and Curb Your Enthusiasm, as the woman in a wheelchair Larry dates in the seventh season.

Sharon (Paula Marshall) – "The Outing"
Airdate: February 11, 1993
Then: This NYU student reporter mistakenly believes Jerry and George are gay ("not that there's anything wrong with that," echoes the famous refrain from this episode), so Jerry dates Sharon in order to convince her that he's straight.
Now: Marshall starred opposite Jay Mohr in Gary Unmarried from 2008 to 2010. She played a porn star who dates Jeremy (Joshua Malina) on Sports Night, a Scientologist who sleeps with Hank (David Duchovny) on Californication, and Alan's (Jon Cryer) transgender girlfriend on Two and a Half Men.

Sidra (Teri Hatcher) – "The Implant"
Airdate: February 25, 1993
Then: Sidra breaks up with Jerry after he dispatches Elaine to determine whether her breasts are fake. (For the record, "they're real, and they're spectacular.")
Now: Hatcher, once a cheerleader for the San Francisco 49ers, is best known for her starring roles as Susan in Desperate Housewives and Lois Lane in Lois & Clark: The New Adventures of Superman.

Dolores (Susan Walters) – "The Junior Mint," "The Foundation"
Airdates: March 17, 1993 and September 19, 1996
Then: Jerry can't remember his girlfriend's name, but he does knows that her name rhymes with a female body part (clitoris, as it turns out). Incorrect guesses include Mulva (as in vulva) and Celeste (as in breast). Dolores and Jerry briefly reunite after he breaks up with Jeannie (Janeane Garofalo) in the eighth season.
Now: Walters played Diane Jenkins on The Young and the Restless from 2001 to 2004, and more recently surfaced as Mayor Carol Lockwood on The Vampire Diaries.

Sandi (Elena Wohl) – "The Pilot"
Airdate: May 20, 1993
Then: Sandi is the method actress hired to play Elaine in George and Jerry's NBC pilot. She pursues Jerry out of commitment to her role.
Now: Wohl will play wife to Michael Keaton in Spotlight, a drama about the Boston Globe exposé of sex abuse in the Catholic church.

Season Five
Amy (Anna Gunn) – "The Glasses"
Airdate: September 30, 1993
Then: While not wearing his glasses, George thinks he sees Amy kissing Jerry's cousin Jeffrey, but as it turns out, it was really a mounted policewoman petting her horse.
Now: Today, you probably know Anna Gunn as Skyler White on Breaking Bad, a role for which she won an Emmy. Way to go, Anna Gunn.

Laura (Marlee Matlin) – "The Lip Reader"
Airdate: October 28, 1993
Then: Laura is a deaf tennis lineswoman, who misinterprets Jerry's innocent question "How about six?" (the time he'd like to pick her up for a party) as "How about sex?" George enlists Laura to lip-read his ex's conversation at a party.
Now: Matlin, who is, to date, the only deaf performer to win an Oscar, was nominated for an Emmy for her role on Seinfeld. She also enjoyed multi-season arcs on The West Wing and The L Word.

Jodi (Jennifer Coolidge) – "The Masseuse"
Airdate: November 18, 1993
Then: Jodi, a professional masseuse, refuses to give Jerry a massage. She breaks up with him when he tries to force her into it. (Jerry is pretty creepy in this episode.) Meanwhile, Jodi's intense dislike for George leaves him totally infatuated with her.
Now: You can currently watch Jennifer Coolidge as Sophie on 2 Broke Girls, but we love her best for her amazing turns in Christopher Guest mockumentaries like Best in Show and For Your Consideration. It's probably worth pointing out that she's also Stifler's mom.

Winona (Kimberly Norris) – "The Cigar Store Indian"
Airdate: December 9, 1993
Then: Elaine's friend Winona is Native American, and is understandably offended when Jerry presents Elaine with a cigar store Indian. Later, he calls her "Indian giver," which doesn't go over great.
Now: Norris originated the role of Johnna Monevata, the Weston family's housekeeper, in the stage play August: Osage County in 2007.

Tawni (Kimberly Campbell) – "The Conversion"
Airdate: December 16, 1993
Then: Jerry is disturbed when he discovers fungicide in Tawni's medicine cabinet (it's not entirely clear why this is apparently a dealbreaker), but later learns it's medicine for her cat's skin condition.
Now: Campbell played a call girl in 2000's Memento.

Jane (Jami Gertz) – "The Stall"
Airdate: January 6, 1994
Then: Jane refuses to pass Elaine toilet paper from the adjacent bathroom stall ("I don't have a square to spare," she says), and Kramer recognizes her voice from a phone sex hotline.
Now: Gertz starred on The Neighbors through 2014, and previously served long stints on Still Standing, Entourage, Ally McBeal, and ER. (Before Seinfeld, she was in a smattering of '80s movies, including The Lost Boys and Less Than Zero.)

Audrey (Suzanne Snyder) – "The Pie"
Airdate: February 17, 1994
Then: Audrey won't taste Jerry's pie for unknown reasons, much to her boyfriend's chagrin. Her father Poppie owns a restaurant, but — as Jerry learns — doesn't wash his hands after using the bathroom.
Now: Snyder has acted infrequently since appearing on Seinfeld, but we were nevertheless excited to learn that she played Anthony Michael Hall's love interest in Weird Science way back in 1985.

Meryl (Courteney Cox) – "The Wife"
Airdate: March 17, 1994
Then: Meryl pretends to be Jerry's wife to share his discount at the dry cleaners, but he gets caught cheating when he offers the discount to another woman.
Now: Within a year of appearing on Seinfeld, Courteney Cox landed the role of Monica on Friends.

Paula (Rebecca Glenn)
Then:  The woman Jerry cheats on Meryl with? That's Paula.
Now:  Sadly, Glenn never found her own Friends. Her most recent acting gig was on Tracey Ullman's sketch series Tracey Takes On… in 1997.

Rachel (Melanie Smith) – "The Raincoats," "The Hamptons," "The Opposite"
Airdates: April 28, May 12 and May 19, 1994
Then: Rachel and Jerry's parents find out that their kids were making out at a showing of Schindler's List. Rachel is also the woman who spots George's "shrinkage" when she walks in on him changing after a swim.
Now: Smith has played recurring parts on TV shows like Star Trek: Deep Space Nine and The Division.

Season Six
Karen (Marguerite MacIntyre) – "The Chaperone"
Airdate: September 22, 1994
Then: Marguerite is Miss Rhode Island. Kramer becomes her coach in preparation for the Miss America pageant.
Now: MacIntyre is an accomplished theater actress. She also appeared in the first six seasons of The Vampire Diaries as Caroline's (Candice Accola) mother, Sheriff Liz Forbes.

Margaret (Marita Geraghty) – "The Big Salad"
Airdate: September 29, 1994
Then: Jerry's perception of his girlfriend is ruined when he learns that she previously dated Newman (Wayne Knight) — and worse, that she was dumped by Newman.
Now: The year before she appeared on Seinfeld, Geraghty — who's since worked on TV shows like Numb3rs and CSI — played Nancy, the Punxatawney local Bill Murray's character seduces in Groundhog Day.

Donna Chang (Angela Dohrmann) – "The Chinese Woman"
Airdate: October 13, 1994
Then: After they meet over the phone, Donna Chang's last name leads Jerry to believe that she's of Chinese descent, a misconception she seemingly encourages.
Now: Once a VJ for Canada's MuchMusic station, Dohrmann later played the sister of Don Johnson's title character on Nash Bridges and Suzie on The Drew Carey Show.

Katya (Elina Löwensohn) – "The Gymnast"
Airdate: November 3, 1994
Then: Katya is a retired Romanian gymnast and Olympic silver medalist. Jerry is disappointed when sex with Katya proves to be less than the floor exercise he'd imagined.
Now: Löwensohn, who immigrated to the U.S. from Bucharest as a child, now lives in France, where she has a successful film career.

Lois (Renee Props) – "The Race"
Airdate: December 15, 1994
Then: Lois — whose Superman-themed name is a source of endless delight for Jerry — works for his high-school rival, whom Seinfeld once beat in a footrace thanks to an illegal head start.
Now: Props later played Nicki in the 1995 movie Get Shorty.

Sandi (Jann Karam) – "The Switch"
Airdate: January 5, 1995
Then: Jerry finds himself attracted to Laura, his girlfriend Sandi's roommate. On George's advice, he tells Sandi he's interested in a threesome with Laura in an attempt to manipulate her into breaking up with him and to capture Laura's attention. But when both women agree to the ménage à trois, he realizes he's not ready to identify as an "orgy guy."
Now: Karam is a stand-up comic who's performed on The Tonight Show and the Late Show with David Letterman.

Laura (Heather Medway)
Then: Jerry likes Laura because, unlike her roommate Sandi, she laughs at his jokes.
Now: Medway went on to play Detective Cameron Westlake on Viper, a first-run syndication series about a crime-fighting task force that uses an assault vehicle disguised as a muscle car. She's also Rachel Bilson's stepmom.

Cathy (Katherine LaNasa) – "The Beard"
Airdate: February 9, 1995
Then: Jerry's police sergeant girlfriend makes him submit to a polygraph test to prove that he watches Melrose Place.
Now: LaNasa's extensive résumé includes recurring roles on Big Love, Two and a Half Men, and Judging Amy. She also played the wife to Will Ferrell's congressman in The Campaign. Ironically, in 2012, she married Melrose Place star Grant Show.

Shelly (Dana Wheeler-Nicholson) – "The Doodle"
Airdate: April 6, 1995
Then: While double dating with George and his new girlfriend, Jerry is grossed out when he learns that the pecans he's eating have been in Shelly's mouth.
Now: Dana Wheeler-Nicholson is none other than Tyra and Mindy's mom, Angela Collette, on Friday Night Lights. I know, right?

Bridgette (Berta Maria Waagfjord) – "The Diplomat's Club"
Airdate: May 4, 1995
Then: Jerry's plans to meet this supermodel for a romantic airport rendezvous backfire when the pilot — whose presence in the audience at Seinfeld's stand-up gig had made him bomb — kicks Jerry off his flight.
Now: As far as we can tell, Waagfjord has appeared in neither a single film nor television show since her Seinfeld episode. That said, in 1993, she did play Alien Woman #1 in the TV movie version of Attack of the 50 Ft. Woman.

Gennice (Adelaide Miller) – "The Understudy"
Airdate: May 18, 1995
Then: Gennice is Bette Midler's highly emotional understudy in the musical Rochelle Rochelle. When George accidentally injures Midler in a softball game, Gennice takes over the lead role.
Now: Miller's most recent IMDb credit is the 1996 TV movie Alien Nation: The Enemy Within.

Season Seven
Melanie (Athena Massey) – "The Engagement"
Airdate: September 21, 1995
Then: Jerry splits with Melanie because she eats peas one by one.
Now: Massey played the role of Sexy Girl in 1996's The Nutty Professor and lent her voice to a number of video games in the late '90s and early '00s, including as the Head Cheerleader in Quarterback Attack with Mike Ditka.

Holly (Stacey Travis) – "The Wink"
Airdate: October 12, 1995
Then: Things don't work out with Stacey, Elaine's cousin, because she expects Jerry to eat mutton and then discovers he's been hiding the meat inside her grandmother's heirloom napkins.
Now: Over the last 20 years, Travis has worked steadily in film and TV, making guest appearances on Boston Legal, Desperate Housewives, Entourage, and The Big Bang Theory, among other shows. She also played Dana, the woman Steve Buscemi's character meets through his personal ad in the film Ghost World.

Sheila (Alexandra Wentworth) – "The Soup Nazi"
Airdate: November 2, 1995
Then: Jerry and Sheila delight in baby talk, calling each other "Schmoopie," but when their PDA angers the Soup Nazi, Jerry acts like she's a stranger so he can still buy his soup.
Now: Wentworth, who's married to journalist George Stephanopoulos, later played Felicity's boss on Felicity, the lead role in the Starz series Head Case, and Peter's cheating girlfriend in Office Space.

Lena (Jennifer Guthrie) – "The Sponge"
Airdate: December 7, 1995
Then: Jerry gets Lena's number by lifting it from an AIDS Walk signup sheet. Later, he loses interest upon discovering that — like Elaine — she's hoarded contraceptive sponges before they go off the market.
Now: Guthrie's most recent TV role was a 1998 episode of Sex and the City, in which her character invited Carrie to stay at her family's house in the Hamptons.

Christie (Lisa Deanne Young) – "The Seven"
Airdate: February 1, 1996
Then: Christie wears the same outfit every time Jerry sees her, leading him to wonder whether that dress is the only clothing she owns.
Now: Today, Young is a spay and neuter activist and the founder of the Rescue Train animal rescue organization in Los Angeles.

Hallie (Samantha Smith) – "The Friar's Club"
Airdate: March 7, 1996
Then: Jerry joins Hallie, Susan's best friend, for dinner at the Friar's Club, where he hopes to become a member. But when he loses the jacket he was forced to borrow there, hijinks that ultimately have very little to do with this woman ensue.
Now: Smith played Sam and Dean's mother, Mary Winchester, on Supernatural.

Nicki (Danette Tays) – "The Calzone"
Airdate: April 25, 1996
Then: Nikki's beauty allows Jerry to cut in line and even evade a traffic ticket, but he ultimately loses her to Elaine's boyfriend Todd Gack.
Now: Tays has acted infrequently since Seinfeld, but apparently — according to behind-the-scenes DVD commentary — Alec Berg, who co-wrote this episode, asked the actress to the Oscars as his date, only to find out when he picked her up that she already had a boyfriend.

Jeannie (Janeane Garofalo) – "The Invitations," "The Foundation"
Airdates: May 16 and September 19, 1996
Then: Jerry and Jeannie fall head over heels for each other after discovering how much they have in common. They get engaged after a whirlwind courtship, but in the next episode, they mutually agree to break it off.
Now: Stand-up comedian and liberal activist Janeane Garofalo has acted in more than 50 feature films. On TV, she's had recurring roles on everything from The West Wing to 24.

Season Eight
Pam (Kim Myers) – "The Soul Mate"
Airdate: September 26, 1996
Then: Jerry is lukewarm on his new girlfriend until Kramer becomes infatuated with her. The two friends end up fighting over Pam, even willing to get vasectomies to win her heart.
Now: Myers' breakout role was in 1985's A Nightmare on Elm Street 2, but more recently, she's appeared on The Closer, Judging Amy, and Six Feet Under.

Gillian (Kristin Bauer van Straten) – "The Bizarro Jerry"
Airdate: October 3, 1996
Then: Gillian is beautiful, apart from her large "man hands." Meanwhile, George uses a photo of Gillian — pretending she's his late fiancée, Susan — to curry favor with models.
Now: Van Straten played vampire Pam, co-owner of Fangtasia, on True Blood, and currently appears as Maleficent on Once Upon a Time.

Abby (A.J. Langer) – "The Fatigues"
Airdate: October 31, 1996
Then: Abby has a mentor, who Jerry is horrified to learn is dating idiot comic Kenny Bania (Steve Hytner). But after ditching her original mentor, Abby chooses George as a replacement.
Now: Langer is best known for a role that predates her Seinfeld appearance: Rayanne Graff on My So-Called Life. She's mostly retired from acting, although she had a recurring role as Erica Warner in the fifth season of Private Practice. Langer currently lives in London with her husband, the heir to the earldom of Devon.

Ellen (Christine Taylor) – "The Van Buren Boys"
Airdate: February 6, 1997
Then: Ellen seems perfect, but Jerry's concerned that she doesn't have many friends: could she be a "loser?" The last straw is when he finds out that his parents love her.
Now: Christine Taylor co-starred in Zoolander and Dodgeball, and plays Sally Sitwell on Arrested Development. Her husband is Ben Stiller and her father-in-law is Jerry Stiller, who plays George's father Frank Costanza.

Jenna (Kristin Davis) – "The Pothole"
Airdate: February 20, 1997
Then: Jerry knocks Jenna's toothbrush into the toilet, and fails to tell her before she uses it. She retailiates by putting something of his in the toilet, but later reveals it was just his toilet brush. Jerry finally parts ways with Jenna when an explosion leaves her soaked in toilet water.
Now: The very next year, Davis would make her debut as Charlotte on Sex and the City.

Beth (Debra Messing) – "The Yada Yada"
Airdate: April 24, 1997
Then: Jerry appreciates that Beth shares his anti-dentist sentiments, but is unpleasantly surprised when he learns she's also a big old racist.
Now: Messing would become a TV star in her own right with the premiere of Will & Grace the following year. She now stars in NBC's The Mysteries of Laura.

Valerie (Lauren Graham) – "The Millennium"
Airdate: May 1, 1997
Then: Jerry becomes obsessed with how high he ranks on Valerie's speed dial, particularly in comparison with her stepmother.
Now: Graham's is now a very familiar face thanks to her starring roles on Gilmore Girls (which first hit the air in 2000) and Parenthood.

Alex (Melinda Clarke) – "The Muffin Tops"
Airdate: May 8, 1997
Then: After accidentally shaving his chest, Jerry is dismayed to learn that Alex prefers his "naturally" hairless appearance.
Now: Clarke served as a main cast member on both Nikita and The O.C. — as Julie Cooper, Marissa's (Mischa Barton) mother — and even played a version of herself on Entourage.

Lanette (Amanda Peet) – "The Summer of George"
Airdate: May 15, 1997
Then: George volunteers to help with Jerry's high-maintenance relationship with Lanette as a "dating assistant." George is tasked with mailing invitations to Lanette's party, but when he slips on one of them while playing frolf (frisbee-golf), his injuries send him to the hospital.
Now: You'll likely recognize Amanda Peet from at least one of The Whole Nine Yards, Something's Gotta Give, Studio 60 on the Sunset Strip, or even — airing now on HBO — Togetherness.

Season Nine
Claire (Sara Rose Peterson) – "The Voice"
Airdate: October 2, 1997
Then: Claire hates the deep voice Jerry uses to imitate her "talking" belly button, but he decides he likes doing the voice more than he likes dating her.
Now: After appearing on Seinfeld, Peterson landed one-episode roles on Charmed and Friends, but she appears to have been inactive in the business since 1999.

Patty (Lori Loughlin) – "The Serenity Now"
Airdate: October 9, 1997
Then: Patty encourages Jerry to get in touch with his emotions, which inspires him to propose to Elaine. Elaine turns Jerry down, but later changes her mind — by which point he's no longer interested.
Now: Loughlin was already finished playing Aunt Becky on Full House by the time she ended up on Seinfeld. More recently, you may have seen her in regular roles on Summerland and 90210.

Celia (Julia Pennington) – "The Merv Griffin"
Airdate: November 6, 1997
Then: Jerry puts Celia to sleep with drowsiness-inducing medicine, red wine, and tryptophan-filled turkey so he can play with her extensive antique toy collection.
Now: Pennington most recently played a chef in 2009's He's Just Not That Into You. She's also the co-founder of A Dog's Life Rescue.

Sara (Marcia Cross) – "The Slicer"
Airdate: November 13, 1997
Then: Jerry's unimpressed by Sara's "life-saving" career as a dermatologist until he remembers the existence of skin cancer.
Now: After Teri Hatcher, Cross is the second future Desperate Housewives star to date Jerry.

Nina (Justine Miceli) – "The Betrayal"
Airdate: November 20, 1997
Then: Nina is Jerry's ex-girlfriend who George has recently expressed interest in, but she and Jerry end up having sex. Elaine reveals this to George when he plies her with peach schnapps.
Now: Miceli came to Seinfeld after a regular role as Detective Adrienne Lesniak on NYPD Blue. Since then, she's appeared on The Sopranos, Judging Amy, and Strong Medicine.

Melissa (Kathleen McClellan) – "The Apology"
Airdate: December 11, 1997
Then: Melissa's fondness for constant, nonsexual nudity teaches Jerry the difference between "good naked" and "bad naked."
Now: McClellan is also a model and the former host of TLC's wedding reality show For Better or For Worse .

Gwen (Karen Fineman) – "The Strike"
Airdate: December 18, 1997
Then: Jerry is perplexed to discover that Gwen looks amazing in some lighting and not-so-amazing at other times. Kramer's failure to recognize her when they meet a second time makes Gwen think that Jerry's secretly seeing someone else.
Now: Fineman later appeared on Beverly Hills, 90210 and Chicago Hope.

Keri (Jennette Robbins) – "The Reverse Peephole"
Airdate: January 15, 1998
Then: Keri asks Jerry to hold her lipstick, keys, and other belongings, inspiring him to purchase a European carryall.
Now: Soon after acting on Seinfeld, Robbins booked a part on Friends. She hasn't appeared on television in nearly 20 years.

Sophie (Cindy Ambuehl) – "The Burning"
Airdate: March 19, 1998
Then: Cindy has a secret she calls the "tractor story." She believes she contracted gonorrhea after riding a tractor while wearing a bathing suit.
Now: Ambuehl recurred on JAG as a TV producer and main character Harmon Rabb's girlfriend.

Lisi (Julia Campbell) – "The Frogger"
Airdate: April 23, 1998
Then: Lisi's habit of finishing Jerry's sentences drives him crazy. When he finally manages to break up with her, he thinks he sees a serial killer outside her apartment, and begs for Lisi to let him back in and offers to date her again.
Now: Campbell — who played the stuck-up Christy Masters in Romy and Michele's High School Reunion — has made guest appearances on a wide variety of TV shows, perhaps most memorably as Sally Mitchell, John Lithgow's character's wife on Dexter.

Cindy (Angela Featherstone) – "The Maid"
Airdate: April 30, 1998
Then: When Jerry starts dating Cindy, his maid, she slacks on her job, making him wonder whether paying her is tantamount to prostitution.
Now: You might remember Featherstone from The Wedding Singer, released two months before this episode aired, in which her character Linda jilts Andy Sandler's protagonist at the altar. In 2013, she played Jame, a parody of xoJane editor-in-chief Jane Pratt, on Girls.
Molly Fitzpatrick is senior editor of Fusion's Pop & Culture section. Her interests include movies about movies, TV shows about TV shows, and movies about TV shows, but not so much TV shows about movies.