Camp season is just around the corner, which brings up our nostalgia for '90s camp shows. Camp Annawanna and Camp Waziyatah had little in common aside from rhyming names and teen campers. The former was the camp on Salute Your Shorts, a scripted comedy on Nickelodeon; the latter was on Bug Juice, a (lightly scripted?) reality series on the Disney Channel. Both shows were primo entertainment for kids who were in their living rooms all summer instead of at camp.
But what happened to all those young campers? Are they still roasting marshmallows and living in cabins in the woods? We sleuthed hard to find out:

Salute Your Shorts
OG Nickelodeon fans remember this camp sitcom fondly (and when they think about it, it makes them wanna fart). Camp Annawanna was the backdrop to this rambunctious crew's antics over the course of a summer. The cast was super talented, and had seemingly bright futures after the hit show. Some stayed in the biz, and some didn't. Dear Netflix, please take us back to this camp. Thanks. Til then:

Heidi Lucas (Dina)
G/O Media may get a commission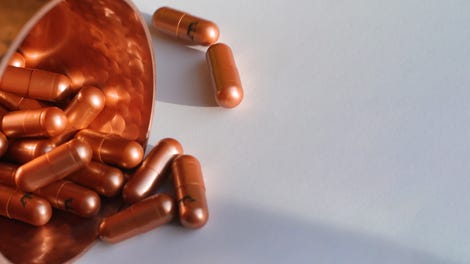 health
The Lyma Supplement
Heidi Lucas went on to appear on Boy Meets World and Saved by the Bell: The New Class in the '90s. She is since out of the showbiz game and works as an attorney in SoCal.
Megan Berwick (Z. Z. Ziff)
Megan Berwick did one made-for-TV film after the show and is now working for international charitable organizations.
Blake Sennett (Pinsky)
Blake found loads of success after the show and is/was (?) the lead guitarist for Rilo Kiley. Since they're sort of on hiatus/maybe never putting out new music/status unknown, he's spending his days with the band Night Terrors of 1927.
Venus DeMilo Thomas (Telly)
Ya girl Venus straight up owned '90s television appearing on Party of Five; Family Matters; Sister, Sister ; Sabrina, the Teenage Witch; Smart Guy; and Undressed — just to name a few. Her last acting credit is in 2003, but some LinkedIn digging revealed she's now working as a Senior Coordinator at Paramount Pictures.
Kirk Baily (Ug Lee)
Kirk is now a voice-over actor and was featured in Big Hero: 6, Frozen, and Hotel Transylvania.
Danny Cooksey (Budnick)
Danny also moved into voice-over acting. He voices multiple characters on Regular Show and other children's shows.
Michael Ray Bower (Donkey Lips)
Michael Bower has maintained his acting career and appeared in Dude, Where's My Car?; Monk; and Bones. Big news for Donkey Lips fans: he's appearing in the X-Files revival slated for release in 2016.
Trevor Eyster (Sponge)
Most of Trevor's commercial success occurred prior to Salute Your Shorts, but he's had small roles here and there according to his IMDb page.

Bug Juice Season 1
No one could have predicted the fandom/chat rooms/conspiracy theories et. al. that now exist online about this mostly forgotten children's reality series. Was the show scripted? Were all the campers secretly child actors???
The theme song maintains that they were "real kids, making friends, having fun." Still, no one could have predicted the amount of information we actually remember about the kids on the show (side note: also add this to Netflix pls). Some of the most updated information about these people comes from a video posted to YouTube in 2012. We dug as deep as we could to catch up with our old camping pals right here in 2015:
Rhett Bachner, Boys' Counselor
From what we remember about the show, he was fun and all the girls had little crushes on him. According to the video and IMDb, he is a TV Producer/Director in California who's worked on Shark Tank and The Henry Rollins Show.  Here's an even more recent pic from his public Facebook earlier this year.:
Luna
Luna, who was mostly just sort of a hippie/arts and crafts maven on the show,  is now a mom and a daycare teacher in Maryland.
Annie
Annie mostly lorded over the phones at Camp Waziyatah, but now she is a wife, mom, and attorney.
Everett Boyle
Everett was the new kid that everybody was sort of digging (check that sexy middle part). He's all grown up now, and in addition to ditching the hairdon't, he's now living in LA and working as the Director of Special Projects at USC.
Connor Shaw
1997 was a weird time. Why was this nondescript kid in a backwards hat considered the hottest piece of action at Camp Waziyatah? IDK, but everyone's camper crush is now living in NYC and owns a multimedia company.
Cammie Delany
Cammie's story arc was nothing short of rainbows and Fruit Rollups. She's the resident cool girl; unbelievably confident and outgoing, every day of camp was her best day of camp. Shockingly, she's riding mostly below the radar on the internet, but LinkedIn told us that she's now the Director of Sales at CBS Interactive in San Francisco.

Jon Adler
Jon was such a cutie. That's literally all we remember aside from his penchant for wearing those dad sandals and oversized neutral T-shirts. According to LinkedIn, he glo'd up, got a degree from Johns Hopkins University, and is now a consultant in Washington, D.C.
Asa Korsen
Asa was the resident "I don't want to be here" kid. Cry-baby is a harsh term, but he was really whiny.  Back in 2008 he was the bassist in a band called Houseboat, and now he's a daddy and coffee roaster:
Stephanie Etkin
Stephanie's on-screen moments included pen-chewing, slow-dancing with Connor, and being the only girl who looked casual with a tan. She's married now, and a guidance counselor in Texas. She even gave USA Today a few tips on how to choose a college.
Jason Wool
Every camp has the kid with the contraband. This kid looked and played the part to a T. He had his own candy business until the counselors got word and dumped his stash. Though he could have had a lucrative career as a drug dealer, Jason is now a lawyer focusing on cybersecurity in Washington, D.C.
Sarah Ceglarski
Sarah was just sweet and innocent. Look at those fly-away baby hairs. According to her Twitter, she's now working at a creative agency in LA and is taller than all of us. According to her Instagram, we want to be her best friend:
A photo posted by s a r a h (@ceglarski) on Apr 12, 2015 at 1:57am PDT
Patrick Milhaupt
The waves in his hair were truly admirable and the perfect beach 'do for summer. Patrick now lives in Austin and is a real estate agent according to LinkedIn. Here's a recent pic:
Andy White
Andy was who you had to have a crush on if your more popular friend already claimed a crush on Connor. He seemed pretty sweet. Now he works as a high school English teacher in NYC.
Molly McGuinness
Molly is mostly off the radar and seems happily married living in Massachusetts.
Malik Sollas
Malik caused a bit of mischief on the show, but he's now living and working in Brooklyn as the Dean of Students at a middle school. Go head, Malik. 🙌🏾
Anna Korsen
Asa's older sister was at one with nature on the show, and apparently that's still the case. She's now an activist and mom in Portland. Here's a recent pic:
Justin Simon
We got nothin. He was just the second backwards cap to Connor. According to his LinkedIn he's the cofounder of a startup that aims to teach children about the value of money and how to buy and sell online.
¯\_(ツ)_/¯
Megan Tarr
Megan Tarr is a complete enigma. We found a graphic designer with the same name living in LA, but according to the YouTube video update in 2012, she lives in NYC and works at Google. She is completely un-Googleable.
Alison Harding
For some reason her story escapes us, but according to her LinkedIn profile she now works at a bank in Massachusetts.
Hassan A. Omar
Did the counselors always talk about Hassan or something? Because nothing is ringing a bell except for other people saying his name. Anywho, he graduated from Tufts and is now a taxi driver in North Carolina, according to LinkedIn.
Max Fishko
Max showed up for the second session of the summer and everyone seemed to like him. We just remember that he wore a big dork watch, but look who's laughing now:  He graduated from Ithaca and is a Managing Partner at artMRKT. Here's one from his Instagram:
Caitlin Welby
Caitlin was hella slept-on as a camper. She was kind of pre-goth and maybe a little too unique for the uppercrusty summer camp. Her life, however, is the most interesting by far. At 32, Caitlin is the youngest CEO of RFX Global, a trucking company with over $100 million in billings founded by her grandfather. Fast Company did a sweet profile piece on her, and here's a recent pic:
Now we just wanna run, and jump, and swim, and play, and row, and go on trips. ::sigh:: Those were the days.
Akilah Hughes is a comedian, YouTuber, and staff writer and producer for Fusion's culture section. You can almost always find her waxing poetic about memes and using too many emojis. 🍕