Few issues have received more attention this election cycle than immigration, as Republican nominee Donald Trump has accused immigrants of taking jobs away from Americans and generally draining the economy.
But a new study proves the opposite point, and adds some important context to the vital role immigrants play in keeping American business dynamic and competitive.
The working paper from economists Sari Pekkala Kerr of Wellesley and William R. Kerr of Harvard, found that as of 2008, immigrants accounted for more than one in four entrepreneurs in the U.S., and about the same percentage of all employees in new firms. The share of new firms with at least one immigrant entrepreneur was even higher, at 37%.
G/O Media may get a commission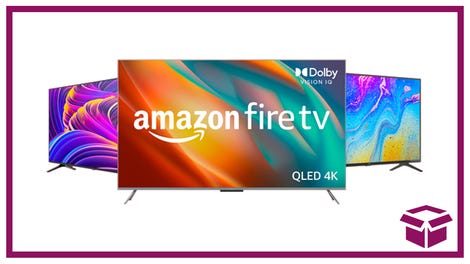 Ooh. stunning.
New Amazon Fire TVs
This chart shows that about 1 in 3 firms has at least one immigrant in their "founder team," and that share has been increasing from 1995-2008, Pekkala Kerr told Fusion in an email. She also noted that the share of immigrants among all employees in those firms has been rising. Immigrant employees were represented at about the same rates in low-tech (22.2%) and high-tech (21.2%) startups.
Among venture capital-backed firms, the figures are even more stark. (The Kerrs didn't create a separate chart for this data, so I did). Most strikingly, nearly 60% of VC-backed startups had at least one immigrant entrepreneur.
Immigrant employees of V.C.-backed firms also had higher mean average quarterly earnings, they found.
The authors noted the lack of rigorous studies of immigrants' contributions to entrepreneurship, and how many proponents of immigration reform rely on extreme cases to prove their point (including billionaire immigrants like Google co-founder Sergey Brin).
So instead, to identify trends in immigrant entrepreneurship, they used several restricted-access U.S. Census Bureau data sets "to create a unique longitudinal data platform with millions of observations." They defined an entrepreneur as someone who founded a firm within the last three years of a given time period, and that they were a top initial earner.
While over half of immigrant-associated startups failed after six years, that is true of the typical start-up, they said.
"I would conclude from the graph that the U.S. is quite dependent on immigrant founders / entrepreneurs," Pekkala Kerr said in the email.
Rob covers business, economics and the environment for Fusion. He previously worked at Business Insider. He grew up in Chicago.