A leader in the community hit hard by this week's school shooting in Parkland, FL, which left 17 dead, tore into Donald Trump on Friday for his planned visit to the area, calling the president a "hypocrite" for wanting to come express his condolences while not backing gun reforms.

Trump tweeted on Friday that he would be "leaving for Florida today to meet with some of the bravest people on earth." But Mark Bogen, the vice mayor of Broward County, where Parkland is located, said in an interview on CNN that Trump's coming to the county is "absurd."
"He's a hypocrite. How can you come here and talk about how horrible it is when you support these laws?" he said.
Bogen continued: "This is a man who supports teenagers and other people to buy assault weapons...and then comes down here and wants to act as though this is horrible, this shouldn't happen, but goes back to Washington and supports it. It is hypocrisy, it is absolute hypocrisy."

G/O Media may get a commission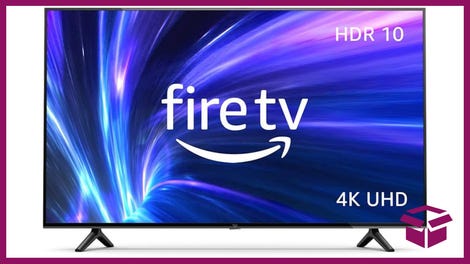 42% Off
Amazon Fire TV 50" 4K Smart TV
Bogen also took other politicians planning visits to express their sympathy to task in an appearance last night on Fox News, calling it "really appalling" for elected officials to "on one hand, show their condolences and sympathy for what happened and on the other hand, they support laws that allow teenagers to buy assault weapons."
In his CNN appearance, Bogen also called for a sorely-needed ban on the type of assault rifle that Nikolas Cruz, the 19-year-old charged with carrying out the mass shooting, was able to legally buy in Florida.
Trump's base is among Second Amendment voters, who turn rabid at the mention of even the slightly curbing of Americans' ability to procure high-powered weapons of mass death, so it's all but certain that no meaningful change will happen after this massacre, just like nothing changed after the last—making the president's visit the ultimate symbol of the futility of pro-gun politicians offering up their "thoughts and prayers."