Hillary Clinton's campaign is unveiling a new text message voter-protection hotline dedicated entirely to defending Latinx voters.
The text hotline, which went live today, will allow Spanish-speaking voters to report intimidation or other instances of voter suppression and connect them with attorneys and poll observers within 24-hours.
The tool is being released just days after Donald Trump urged his supporters to defend the vote— a call to action that many are interpreting as an intimidation tactic against voters of color, who are overwhelmingly polling for Clinton. "So go and vote, and then go check out areas. Because a lot of bad things happen. And we don't want to lose for that reason," Trump told his supporters in Philadelphia.
The Clinton campaign says the hotline is to defend Latinx voter rights, and not in response to Trump's saber-rattling. Jess Morales, digital organizing director for the Hillary for America campaign, said the hotline was "absolutely not" created in response to Trump's comments.
G/O Media may get a commission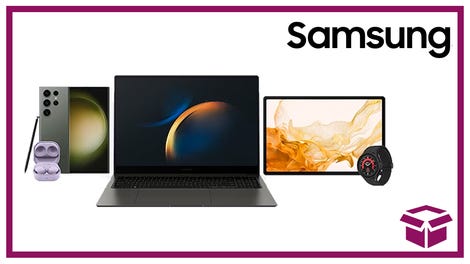 24 hour deals
Discover Samsung - Daily Deal
But she did say the hotline was developed in part "due to Republican legislatures and governors in states around the country who have made it harder for some people to vote."
A report released earlier this year found there are more than 8 million Latinx eligible voters who reside in states with excessive obstacles to voting, such as strict voter ID laws and restrictions on early voting or voting by mail. The hotline endeavors to help voters clear some of those hurdles by helping people register, reminding them to vote early, and recording instances of voter suppression.
"It's really important for us to make sure that every person who wants to vote in the country is able to vote," said Morales.
Hillary for America staffers say they believe this is the first time a campaign has released a Spanish-language short message service (SMS) voter protection hotline.
"It was a no-brainer that we should launch this campaign," said Morales, who also worked for President Obama's 2012 re-election campaign.
Clinton campaign data shows Latinx supporters are more likely to sign up for updates via text message than any other ethnic group, according to Morales. She said Latinx mobile users are also more likely to find and share political information through text messages.
Anyone with access to a device that can send text messages will be able to connect to the hotline by texting VOTA to 47246. The hotline will reply with automated answers that are triggered by keywords, and if needed will connect users with real human experts within 24-hours.
The hotline will also be able to help Spanish-speaking voters to register to vote and answer voter-related questions, like whether they need a picture ID to vote. It will be able to serve Latinx immigrants interested in applying to become U.S. naturalized citizens voters.
The hotline is still in its early stages and didn't immediately reply when Fusion tested the service. Morales said users should start to see replies within 24-hours.
The hotline will be available first to users in California, Texas, Florida and Nevada, a state that's becoming a battleground to reach Latinx voters. Clinton campaign officials said they plan to extend the program across the country as election day approaches.
The development of the text hotline was informed by questions Latinx were already asking the campaign through platforms like Facebook, Twitter, and email. Until now campaign staffers were replying to queries one by one.
"We want to bring this to the places where we know our people are," said Morales.