Something is in the air! The sky is blue and birds or whatever have come out of hibernation, probably too early because of global warming, but they're here! It's the most wonderful time of the year again, when we get together and recognize just how underrepresented women and people of color are in the television and film landscape! Tra la la!
The Ralph J. Bunche Center for African American Studies at UCLA has released its fourth annual Hollywood Diversity Report, in which it takes a look at films and television shows, breaking down a huge range of information from minority and female representation in on-screen media to the distribution of television shows by location to the diversity of talent agencies. This year, the report analyzes 168 theatrical films from 2015 and 1,106 television and streaming shows from the 2014-2015 season, and while it's becoming apparent that diversity sells, once again, things are not looking great as far as representation goes. I mean, #OscarsSoWhite could have told you that, but here are the numbers.
A mere 13.6% of lead roles in films were given to people of color, which is a small step up from 12.9% the previous year, but still lagging behind 16.7% in 2013. Also, considering that 38.4% of the population is non-white, this disparity is—still!—disappointing.
Only 10.1% of films in 2015 were directed by a person of color, down from 2014's 12.9 percent. Minority representation among film writers was woefully low—only 5.3% of the movies examined were written by a person of color, down from 11.8 percent in 2013.
Women nabbed 29% of the lead roles in 2015, which is certainly more than 2014's 25.8 percent, but still below 2012's rate of 30.8%. Only 7.7% of the films examined from 2015 were directed by women, which is sad, but then again it's a vast improvement from the previous year in which only 4.3% of films were directed by women. (It should probably be noted here that another recent study from USC Annenberg found that 80% of women had directed only one film in the last 10 years.)
G/O Media may get a commission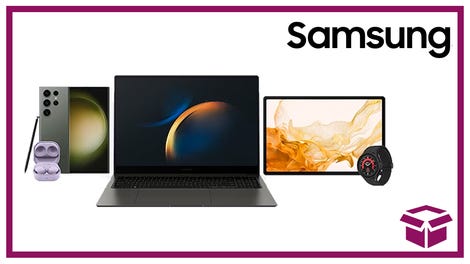 24 hour deals
Discover Samsung - Daily Deal
Women wrote 13% of the films examined in 2015, which higher than the previous year, but um, that's still not that much!
Things were marginally better in the television world. While the amount of lead roles given to people of color in cable scripted shows is down about a percent from the previous year's study, 11.4% of lead roles in broadcast scripted programs went to actors of color, up from 8.1%. Women also made minor gains in both scripted broadcast and scripted cable shows making up 38.2% and 35.6% of the roles respectively. On the other hand, white actors accounted for 76% of broadcast scripted roles and 79% of cable scripted roles, and male actors accounted for 57 percent of broadcast scripted roles and 59% of cable scripted roles.
So, what have we learned?
There may be some minor headway being made, and the large dissonance between the demographics of people of color in the US population and their representation on screen may be starting to be addressed in a meaningful way, but overall, Hollywood's commitment to rectifying the inclusivity gap is astoundingly bad.
Oh, and it's also incredibly dumb from a business perspective. It's almost like white men will do just about anything to stay on top!