HONG KONG—When he left his country for Hong Kong, fleeing political persecution, Victor thought he had escaped the worst of his troubles. Instead, he's now trapped in a system that prevents him from working, gives him meagre government assistance, and calls him an "illegal immigrant."
"It's a shit situation," said Victor, a short, bald Eastern European refugee. (Like other refugees interviewed, he didn't want to say his exact country out of fear that his government would find him. And his name has been changed.)
Across the world, the influx of refugees from Syria and other countries has emboldened anti-refugee politicians to call for halting refugee resettlement. In the U.S., a growing number of politicians—led by presidential candidate Donald Trump—are calling for stopping Syrian refugees or even ending our refugee resettlement program altogether.
Hong Kong's system provides a troubling case study of what that might look like if these anti-refugee activists got their way. The territory, a former British colony that's part of China but has its own immigration policies, has a unique stance on refugees. It's one of the only developed jurisdictions in the world that hasn't signed on to the United Nations' 1951 Refugee Convention. That means that refugees here aren't granted any kind of legal status. But—like the U.S.—it's still a member of the United Nations Convention Against Torture, which prevents it from deporting anyone back to a country where they have a credible fear of torture or harm.
That means refugees like Victor are trapped in the middle—not sent back to home countries where they face abuse, but at the same time not allowed to work or have legal status. The government doesn't even acknowledge that they're refugees, instead referring to them as "illegal immigrants."
G/O Media may get a commission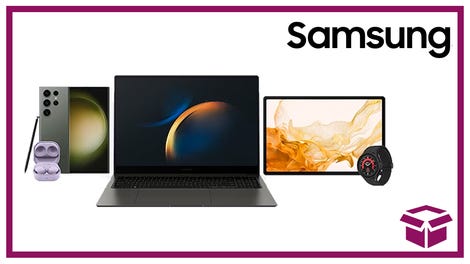 24 hour deals
Discover Samsung - Daily Deal
"It's legal limbo," said Victoria Wisniewski Otero, the Advocacy and Campaigns Manager at the Justice Centre, a local nonprofit that advocates for refugee rights.
Almost 11,000 people have applied for deportation protection, according to government statistics. Most come from South Asia, Africa, and the Middle East.
Victor said he came here "accidentally." Back home, he was a political consultant working to elect mayors and trying to create political change. But when he started advocating for more democratic freedoms, "the ruling party didn't like it." He was told to get out of the country quickly, and his passport was about to expire.
That's the case for a lot of refugees who end up here essentially because of a visa quirk. Hong Kong has visa-free travel agreements with many countries, and it's one of the few territories that will allow people to enter even if their passport is just a few months away from expiring. "I had no other options," Victor said.
Once refugees arrive in Hong Kong, they apply for protection from deportation. First, they have to overstay their visa, which can take from a couple weeks to several months. Then they write a letter explaining their situation, wait for the government to acknowledge the letter, schedule an interview, and then finally, if they're lucky, be allowed to stay. It takes years of waiting just to get an interview.
In the meantime, refugees aren't allowed to work. They get government assistance of about US$200 per person per month for rent. That doesn't go far in a city with some of the highest real estate prices in the world, with rents near the New York City range. Refugees also get about the same amount in coupons to buy food.

Things like clothes, kitchen utensils, or furniture aren't covered. "Right now I have only one pair of pants," Victor said, pulling at his grey sweatpants.
In four months, the money he had brought with him when he fled was gone. For a while, he lived in a tent in a park downtown, the headquarters of multinational banks looming above him. His son didn't mind—"he was happy living in the tent," Victor said, laughing. "It was like camping." 
Ermias, a refugee from an East African country, first lived in Chungking Mansions, a mazelike building of South Asian restaurants, cell phone stores, cash exchange places and tiny, cheap guesthouses. Many new refugees and immigrant squeeze into its matchbox-like hotel rooms, at least while they can afford the rent.
Later, Ermias slept on a cardboard box on an outdoor walkway near downtown. "You have fear inside yourself from your past, and then you have to sleep outside," he said. "It's hard to explain, but you just can't sleep."
The worst part is not being able to work. It's not legally clear that refugees are even allowed to volunteer—the law bans them from doing paid or unpaid work. Some people join hiking clubs, read books, spend hours wandering the city.

"You feel like an animal—you just get food and sleep," Ermias said with a bitter laugh. "I feel like an animal here in Hong Kong."
"It feels like you're dying, like you're left out of society," added Julia, another refugee from East Africa with a bright smile. "You can't do anything, so you do nothing, morning to evening. You feel useless and frustrated."
A spokesperson with Hong Kong's immigration department defended the government policy in a statement that could have come from Trump's desk. Allowing refugees legal status could be interpreted as "a ray of hope for illegal immigrants leading to a significant risk of mass influx which will greatly jeopardize our immigration control, public safety and social stability," the spokesperson said.
Last week, the territory's Chief Executive, C.Y. Leung, said he was considering leaving the U.N. agreement against torture. That would make it easier to deport refugees back to their home countries. "The problem of fake refugees in Hong Kong is very serious, it's ridiculous to say our system is problematic," Leung told reporters.
Ermias and Julia said they also face discrimination as part of the city's small non-white and non-Asian minority. When they sit down on the subway, people next to them stand up, they said, and when they go for appointments they're left sitting in the waiting room.
Most Hong Kongers don't know anything about refugee policies. All three said they don't tell most of their neighbors that they're refugees—Victor prefers to say he's here "on business."
"I came looking for peace—when am I going to get peace?" Julia asked. "I just want to raise my kids in a normal life."
"You don't know the future," Victor said. "Are they going to deport you tomorrow? I don't know what's going to happen tomorrow."
Casey Tolan is a National News Reporter for Fusion based in New York City.