Congress may not be in session and the federal government might still be partially shut down, but behind the scenes in Washington, there's a flurry of activity among House Democrats eager to get a jump start on what'll likely be one of the biggest political endeavors of 2019: Investigating the absolute hell out of President Donald Trump and his entire ridiculous administration.

Based on job postings shared with CNN this week, the soon-to-be Democratic-run House Judiciary Committee is on the hunt for legal experts in "criminal law, immigration law, constitutional law, intellectual property law, commercial and administrative law (including antitrust and bankruptcy), or oversight work." The House Oversight and Government Reform Committee, meanwhile, spelled things out a little more clearly in their posting, with an explicit desire for "executive branch investigative counsel."
CNN also reports that a third (unnamed) committee posted an ad for "investigative counsel to conduct congressional investigations and advise on policy matters related to oversight of the executive branch" on November 7—just one day after the midterms, which saw the Democrats retake the House.
"We're being deluged with resumes, really impressive resumes," incoming House Intelligence Committee chair (and target of Trump's ire) Rep. Adam Schiff told CNN. "There will be no shortage of good candidates. The difficulty will be choosing among them."
G/O Media may get a commission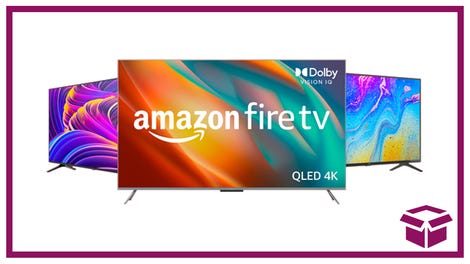 Ooh. stunning.
New Amazon Fire TVs
While House Democrats have publicly focused on a broad legislative agenda of election reform, health care coverage, and environmental policy, it's hardly a secret that their return to power in Congress will usher in a tidal wave of shit for a White House that has spent the past two years enjoying almost no serious congressional scrutiny under a Republican majority.
Some Democrats have even grown a little bolder about using the "i" word lately. Regarding the ongoing saga of President Trump's hush money payments to Stormy Daniels and Karen McDougal—something that will almost certainly be looked into by the new Democratic Congress—incoming House Judiciary Chairman Jerry Nadler told CNN's Jake Tapper this month that Trump's having been implicated in former fixer Michael Cohen's statements could "impeachable offenses."
The White House, meanwhile, seems wholly unprepared for what's about to happen. It's understaffed, for one, and also increasingly unable to respond to even Robert Mueller's existing Special Counsel investigation, thanks to the president's total unpredictability.
Which isn't to say the Democrats' massive, semi-sub rosa build up will yield results immediately. At least, not publicly. "I think Democrats will be ready, but there is also going to be hundreds of thousands of documents requested and produced," one congressional source told CNN. "It is going to be a little bit of drinking out of a fire hose in the beginning."