House Democrats appear ready to move forward with a major push for gun control legislation early next year, as one of their first acts after they assume control of the House of Representatives.

Speaking with Politico for a report on their upcoming gun bills, Rep. Mike Thompson of California said his "gun violence prevention task force" will kick things off with a bill to expand background checks on new gun sales. "I think you will see it happen in the first 100 days," Thompson told the website, adding that he expects the bill to have bi-partisan support.
That's well and good for the House, but given the newly bolstered Republican majority in the Senate, it's safe to assume that any gun control legislation will be effectively dead on arrival once it reaches the upper chamber, to say nothing of the Trump White House.
So, while passing a gun control bill in the House would be, in and of itself, a major step forward for gun control advocates who have spent years being completely shut out by the National Rifle Association and its congressional patsies—Last year, Thompson and Republican Rep. Peter King of New York worked on a similar background check bill that garnered more than 150 cosponsors, before ultimately going absolutely nowhere.—it's hardly a stand-in for actual reforms.
G/O Media may get a commission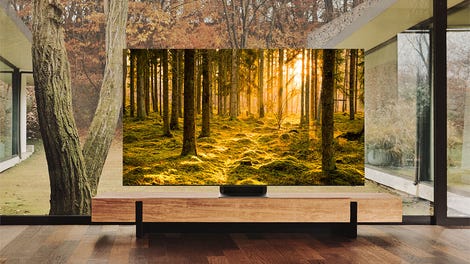 Up to 40% off
Samsung Smart TVs
Still, by putting forward a suite of gun control bills, some Democrats feel as if they can claim a victory by owning the issue itself ahead of 2020, when they have another shot at winning unified control of government, and putting Republicans on the defensive—particularly given the NRA's recent financial troubles—while they're at it.

"Republicans can't win the House back if their position on guns doesn't change," Democratic Sen. Chris Murphy of Connecticut, told Politico. "This is now a top two or three issue for swing voters in suburban districts and until Republicans break from the NRA, they're not going to win back the seats that they lost in 2018."
The White House, meanwhile, has yet to announce its long-anticipated ban on bump-stocks , nearly a year after asking the Bureau of Alcohol, Tobacco, Firearms and Explosives to clarify how it regulated the gun modification which exacerbated the deadliest mass shooting in recent history.