More rain fell in Texas early Wednesday, as the death toll from several days of pounding rains in the area climbed to 18. Officials now estimate 162 billion gallons of water have fallen, equivalent to about one quarter of the entire Brazos River.
Southern and eastern Texas have always been prone to heavy downpours, thanks to its location in the humid subtropical climate zone. According to the documentary "Flash-Flood Alley," from 1998 to 2000 alone, floods in Texas took 100 lives, displaced more than 50,000 people and cost over 7.5 billion dollars.
But data from Climate Central show that the rates of heavy downpours, defined as the top 1 percent daily precipitation amounts over the period 1950-2014, have increased dramatically over the past half century. Houston has seen a 167 percent increase, while McAllen, another city on the Gulf of Mexico near the Mexican border, has seen a 700 percent increase. Austin, which has also been hit by the recent rains, has seen a 67 percent increase.
And here's a handy animation the site produced for the entire U.S.
G/O Media may get a commission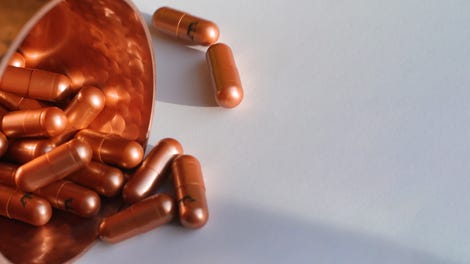 health
The Lyma Supplement
The reason, for these increases, the site says, is almost certainly climate change.
"The unprecedented amounts suggest a possible climate change signal, where a warming atmosphere becomes more saturated with water vapor and capable of previously unimagined downpours," they write.
And as Slate's Eric Holthaus points out, it is also possible that Texas can be experiencing both drought in its north and west, and intense rains everywhere else.
"A steadily escalating whipsaw between drought and flood is one of the most confident predictions of an atmosphere with enhanced evaporation rates—meaning, global warming," he writes. "Since 1958, there's been a 16 percent increase in the amount of rain falling in the heaviest rainstorms on the Plains, even as long-term projections point toward an increased risk of megadrought. Both of these can happen at the same time."
So this probably won't be the last time we see something like this.
Rob covers business, economics and the environment for Fusion. He previously worked at Business Insider. He grew up in Chicago.