Andy McDermott's resume is starting to read like something of a superhero. Full-time Phoenix Police Department officer for eight years. Celebrity personal trainer and author of The Zombie Apocalypse Survival Workout. Actor. And the current face of the top-selling video game in the world, Call of Duty: Black Ops III.
The hero on the cover of the game, which was released to much fanfare last Friday, was modeled after him, the Phoenix Police Department wrote on a Facebook post. But he didn't know if he's in the actual game yet. "It was all that top secret," the department wrote. Regardless, countless marketing materials were printed up with his likeness, and now the former full-time officer (and still active reserve officer) has become something of an overnight celebrity.
"I never really expected to see my face on a building like that," McDermott told a local Fox station after seeing his mug plastered across billboards in Los Angeles, where he is currently living and looking for acting gigs.
G/O Media may get a commission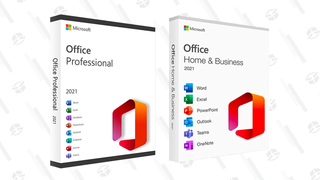 89% off
Microsoft Office Professional 2021 Lifetime License
"The reason I'm out here—the dream job—is to be that action hero guy," McDermott said. Earlier this year he spent several days auditioning for the part, holding "ridiculously big weapons" while "making mean faces." But he wasn't fully aware of how integrated into the fabric of the game his likeness would be until the game was released, he said.
The game was developed by Treyarch, a video game studio that works with Activision, over a three-year period. In a press release, an executive was quoted as calling the game "without a doubt, the most ambitious project ever in the history of our studio."
It involves a complicated storyline in which players must rescue hostages from a tyrannical Ethiopia in the year 2065, accompanied by a group of "cybernetically enhanced soldiers." Other exploits bring the crew to Singapore, Egypt, and Switzerland for undercover operations.
The Call of Duty: Black Ops series is a behemoth in the media world. According to Treyarch, past editions have registered nearly 100 million players. Overall, the entire Call of Duty franchise has grossed over $11 billion over its lifetime, according to Activision. Some editions have reached the $1 billion mark within 24 hours of going on sale.
Needless to say, it's probably the gig of a lifetime for McDermott.
"I coach soccer and baseball for [my kids] and so their teammates are already playing some of these games and so they're bringing in the cover of the game and I'll sign 'em for 'em or sign a picture for them or whatever," he told Phoenix's Fox station.
On the day of the latest game's release last week, publisher Activision announced that it is planning to bring the franchise to the big screen. McDermott told Fox that his already existing connection to the franchise, along with his acting and past experience as an actual law enforcement officer, could make him a good fit for the forthcoming film.
"That's the kind of officer you want pulling you over," joked the station's female anchor.
Daniel Rivero is a producer/reporter for Fusion who focuses on police and justice issues. He also skateboards, does a bunch of arts related things on his off time, and likes Cuban coffee.