SAO PAULO—The death of a street vendor would normally go unnoticed in Brazil.
But Luiz Carlos Ruas was exceptional, both in the way he lived and died.
Ruas, 54, was violently beaten to death on Christmas Day while trying to defend a black transgender woman and a gay homeless man from attack in a metro station. Security footage of the incident has been widely circulated on Brazilian media, searing the awful images into everyone's memories.
The hatred and senseless violence has rattled the city and prompted Brazilians to come together to make sure Ruas is not just another faceless death, and that justice is served.
Brazil has the sad distinction of leading the world in murders of gay and transgender people. There have been 330 transphobic and homophobic murders in Brazil in 2016 alone, including Ruas, according to statistics kept by Gay da Bahia.
G/O Media may get a commission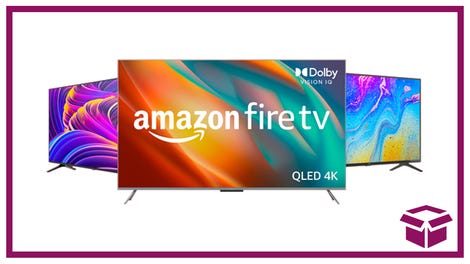 Ooh. stunning.
New Amazon Fire TVs
In many ways, Ruas' death put an exclamation mark at the end of a very violent year. And Brazilians have had enough. Led by religious leaders and Ruas' friends and family, a diverse group of activists has come together to pressure police into arresting the assailants and to honor Ruas as a man who stood up for what's right.
"We feel like Luiz Carlos Ruas was a hero," said Jal Moreno, a member of an LGBT collective who has attended every protest and homage for Ruas over the past week. "He died but he saved two lives."
Nearly every day for 20 years, Ruas, known popularly as "The Indian," could be found at the entrance of the Dom Pedro II metro station selling water, soda, cookies and sweets to passersby. On Christmas Day he intervened to defend his friends, a gay homeless man and a black transgender woman, from being attacked by two men. Their attackers turned on him and beat him so viciously he died in the hospital later that night.
 Even though Ruas lived an impoverished life in a shack behind the metro station, he always helped homeless people who lived on the street or stayed in a nearby shelter.
"He worked crazy hours and he would always buy me a coffee or give me a cigarette," said Elias Rosa da Silva, who said he knew Ruas for four years.
Two days after Ruas' murder dozens of people protested in the Dom Pedro II metro station and demanded that police take action. When police arrested the two male assailants—cousins Ricardo Martins do Nascimento and Alípio Rogério Belo dos Santos—protesters gathered outside the police station to demand justice.
Even with the accused assailants behind bars, the demonstrations have continued. On Friday more than 500 people came together to celebrate Ruas and demand that the city rename the metro station in his honor. So far 1,500 people have signed a petition requesting an official name change.
"As a feminist and poor black woman, I couldn't just allow this to happen," said Andrea Delgado, a law student who attended the homage to Ruas. "All of the people who are involved in this story are black people and transgender people so it's a little bit of transphobia, a little bit of racism."
Friday's homage started with a group of homeless people, many of them Ruas' friends, chanting "não tem segurança," there is no security.
They're referring to the fact that there was no security or police presence in the metro station when Ruas was being beaten to death. Raíssa Saad, the transgender woman Ruas intervened to help, cried as she spoke fondly of him.
Pandemonium briefly broke out as demonstrators tried to storm the barriers in the metro station and several people climbed to the top of the station and replaced the sign for Dom Pedro II, the namesake of the last ruler of the Empire of Brazil, with Luiz Carlos Ruas.
Now the fight is to make sure that Ruas' murder gets classified as a hate crime.
"We want to show that this was a crime of discrimination, of intolerance and prejudice," said Father Júlio Lancellotti. "Luiz Carlos Ruas is a symbol of the cruel way that this population is treated."
Kiratiana Freelon is a Rio de Janeiro-based multimedia journalist whose work focuses on social issues, international news and sporting events. She has published two books: one a travel guide to black Paris, and the other a travel guide to multicultural London.