A few months ago, Beyoncé's Formation World Tour seemed as if it might be riddled in controversy.
After a Super Bowl performance that saw her pay tribute to the Black Panthers and the release of the "Formation" music video, which depicted a row of police officers in the "Hands Up, Don't Shoot" stance, a backlash against the star looked like it was close to taking shape across the law enforcement circuits and cable news.
In Miami, the first stop of the tour she announced on Super Bowl night, the pushback was the swiftest and boldest. Miami Police Union President Javier Ortiz announced that the union had voted on boycotting the concert, claiming that the artist was spreading an "anti-police message."
"We ask all law enforcement labor organizations to join our boycott across the country and to boycott all of her concerts," Ortiz wrote in a statement.
Shots fired; the announcement made national news. But did they carry through with it?
G/O Media may get a commission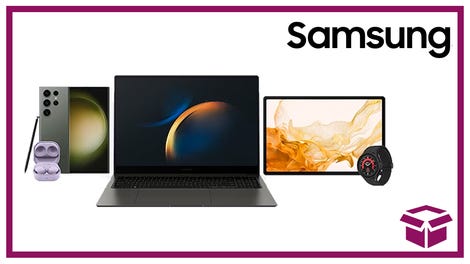 24 hour deals
Discover Samsung - Daily Deal
Nope.
On Wednesday, the Miami kickoff show went off without a hitch. A few days earlier, a police official declared that not only was there not a boycott in effect, but that "more [officers] signed up than we needed" to work the event. This, even as union president Ortiz tried to explain away the situation to local media—even claiming against all logic that the planned boycott "was a success."
Considering all the apparent tension surrounding the tour's kickoff, there was speculation about how Beyoncé's live show might dive deeper into the Black Lives Matter themes that seemed to be an emerging streak in her recent work. Just this weekend, her Lemonade visual album was released, and among many cameo appearances were the mothers of Trayvon Martin, Michael Brown, and Eric Garner, all posing with photos of their lost sons.
On stage, though, there wasn't a peep. Amid the 50-foot tall projector-cube thing that took up most the stage, choreographed dances, costume changes, and a staggering Prince tribute, there was hardly so much as a raised fist, much less a police car sinking into the water, as we saw in "Formation."
It was enough to almost make you wonder, as I did out loud with those surrounding me last night. That is, until you realize that it's Beyoncé we're talking about here.
Over the years, she has become notorious for her ability to communicate her message while rarely granting interviews, and for her ability to keep her secrets in an age of transparency.
The "Formation" video in particular took some observers by surprise, making us think that maybe, just maybe, a new utterance of Queen Bey was about to break out. It seemed more direct, more audacious, like she was speaking in a louder voice than we had previously heard.
Other developments kept our minds running in that direction. In the only public comments she made about the whole boycott incident and her Super Bowl performance, earlier this month she told Elle in one of those aforementioned rare interviews:

I mean, I'm an artist and I think the most powerful art is usually misunderstood. But anyone who perceives my message as anti-police is completely mistaken. I have so much admiration and respect for officers and the families of officers who sacrifice themselves to keep us safe. But let's be clear: I am against police brutality and injustice. Those are two separate things. If celebrating my roots and culture during Black History Month made anyone uncomfortable, those feelings were there long before a video and long before me. I'm proud of what we created and I'm proud to be a part of a conversation that is pushing things forward in a positive way.
But when you really look into those comments, she's telling us two things. Yes, she's answering Elle's question about people misunderstanding her art, but she's also saying that certain conversations with certain people are hardly worth having. "Those feelings were there long before a video and long before me." Translation: I'm not your problem even if you say I am.
So yes, with the police boycott of the Miami show dead, it would have been immensely satisfying for Bey's fans to see her use some of that same imagery on stage as a kind of proclamation of victory.
But that's not to say that she hasn't shot back in her own way, with her own swag.
At the merchandise tables at Miami's kick-off show, a new item popped up for sale for the first time: a black t-shirt with two bright red words in bold, going for $45 a piece. The words: BOYCOTT BEYONCÉ.
If you hold the shirt close to your face under the right light, you might be able to make out the message Beyoncé was really trying to relay to the police union's president with this particular piece of swag.
"Middle fingers up, put them hands high," she seems to say. "Wave it in his face, tell him, boy, bye."
Daniel Rivero is a producer/reporter for Fusion who focuses on police and justice issues. He also skateboards, does a bunch of arts related things on his off time, and likes Cuban coffee.